100% Silk Basic Long Sleeve Tee is now available.
A simple long-sleeved T-shirts from our original 100% silk series will be newly released.
This basic Long Sleeve T-shirt is made of MUUGI's original silk circular rib fabric. Rounded neck with 12mm ribbing and long sleeves. A basic wear for all seasons.
It is ideal for wearing on its own or layer with other garments as inner wear.
It is available in five colors, including a new white color.
We also have "100% Silk Crew Neck Long Sleeve Top" as a long-sleeved top in the same 100% silk fabric.
The differences between the two products are as follows.
100% Silk Long Sleeve Tee
The opening at the neck is not too wide or too narrow. The opening is slightly larger in the horizontal direction to prevent it from showing when worn as an undergarment.

The collar is designed to be as inconspicuous as possible. It does not show through the clothing worn over it, and when it is transparent, it does not look like underwear.
The sleeves are 10/10 sleeves, about the same length as the wrists, and the cuffs are of basic specification.
The overall fit is a bit roomier than "Crew Neck Long Sleeve".
100% Silk Crew Neck Long Sleeve Top
The neck opening is a slightly closed crew neck. The collar is simply cut finish with a delicate look.
The slightly slender, long sleeves are just long enough to reach your fingertips when extended, and the cuffs have a lock finish. The thin and delicate fabric allows you to enjoy various nuances, such as crumpled, pleated, or smoothed out. We also recommend wearing it under a sleeveless top to show off the sleeves, or under a long-sleeved knit to let them peek out through the cuffs.
The overall fit is slightly tighter than the 100% Silk Long Sleeve Tee.
The "100% Silk Crew Neck Long Sleeve" has long, thin sleeves and a subtle expression at the collar and sleeve tips, while the "100% Silk Long Sleeve Tee" has basic specifications and is a neutral item that can be used for both outer and innerwear applications.
We would be happy if you could choose one according to your daily styling and preferences.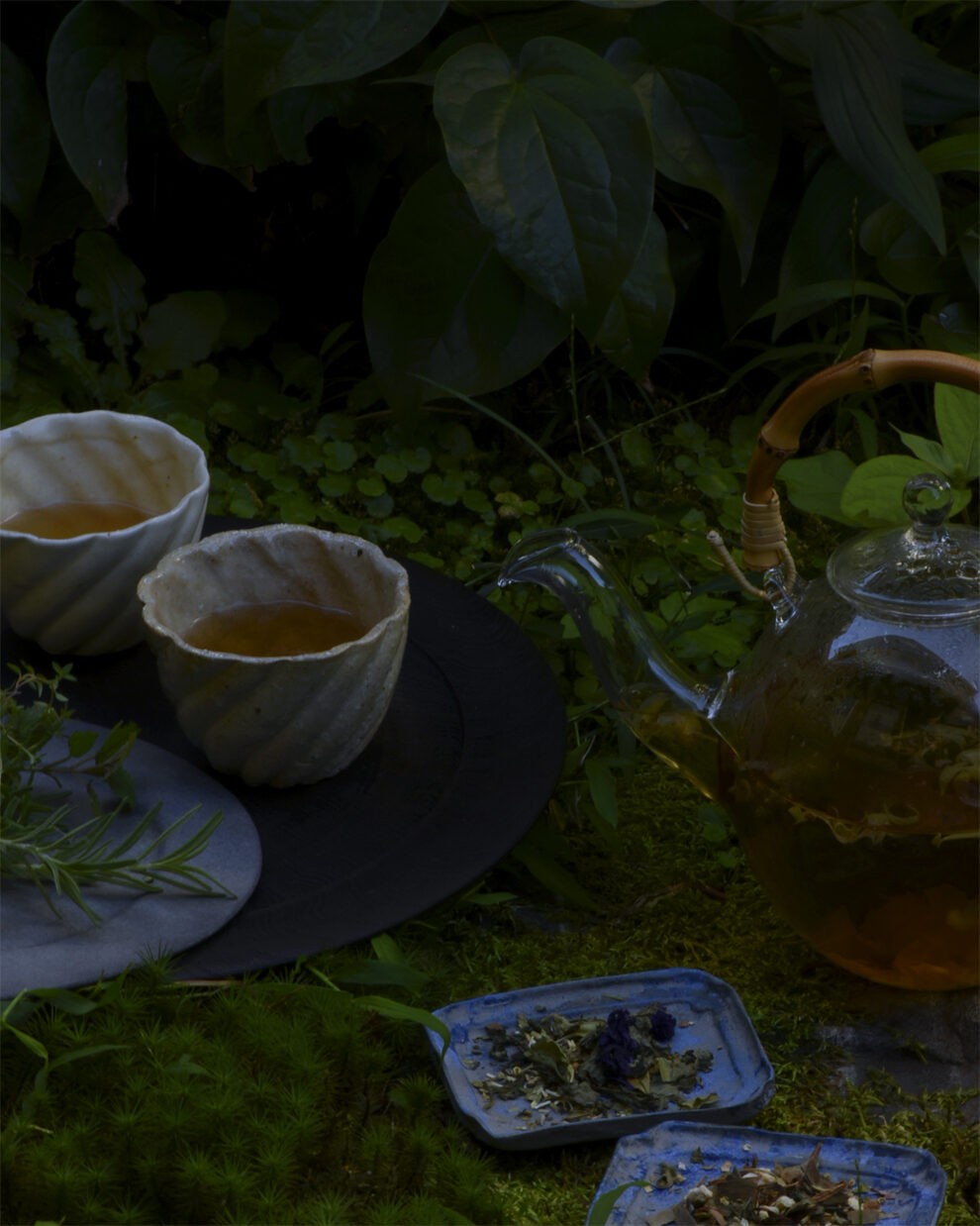 Event exhibition at Kanazawa Taine
Event participation notice. MUUGI will participate in the following event at select shop Taine in Kanazawa (Instagram: @___taine).We will be selling MUUGI silk underwear, tops/bottoms an...
Read more