About
MUUGI (/muːɡɪ/) reimagines the underwear experience. Material, comfort and fashionability all come together to achieve the ideal underwear.

We craft with hand selected silk and other natural luxury fibers. Comfort, simplicity and elegance in beautiful harmony achieve a stress-free fit.

Find freedom in your daily styling. MUUGI is the perfect match for all your wardrobe favorites.

All products are designed and responsibly manufactured in Japan.
Read more >
Concept 🕊
100% Silk Underwear
MUUGI's signature, underwear with bra and panties made from original 100% silk circular rib knit fabric.
About Specs and features >
Lineup
100% Silk Underwear
Made of all-natural 100% silk. Tank Top / Camisole with Bra with stress-free comfort and minimalist design. Panties in the same fabric.
Lineup
100% Silk Tops and Bottoms
Long / short sleeve top and leggings made of our original silk circular rib knit fabric. Comfortable silk for everyday basic wear.
Fabric
Our unique silk fabric — 100% Silk Circular Rib Knit
Series
Cotton & Silk RIb
Underwear Series, using an original blend of Supima, a fine extra-long staple cotton and luxury silk.

Cotton & Silk Rib Series >
Series
Full-Needles Silk Knit
The 18G full-needles silk knit series uses 100% silk and has a rich, thick feel.
Series
100% Merino Wool Jersey
The 100% Merino Wool Jersey Series uses amazingly ultra-fine 14.5 micron (Super 180's) merino wool which is rare in the market. Long / short sleeve tee and bottoms. Versatile fabric can be worn in all seasons. Men's version is also available for unisex wear.

100% Merino Wool Jersey Series >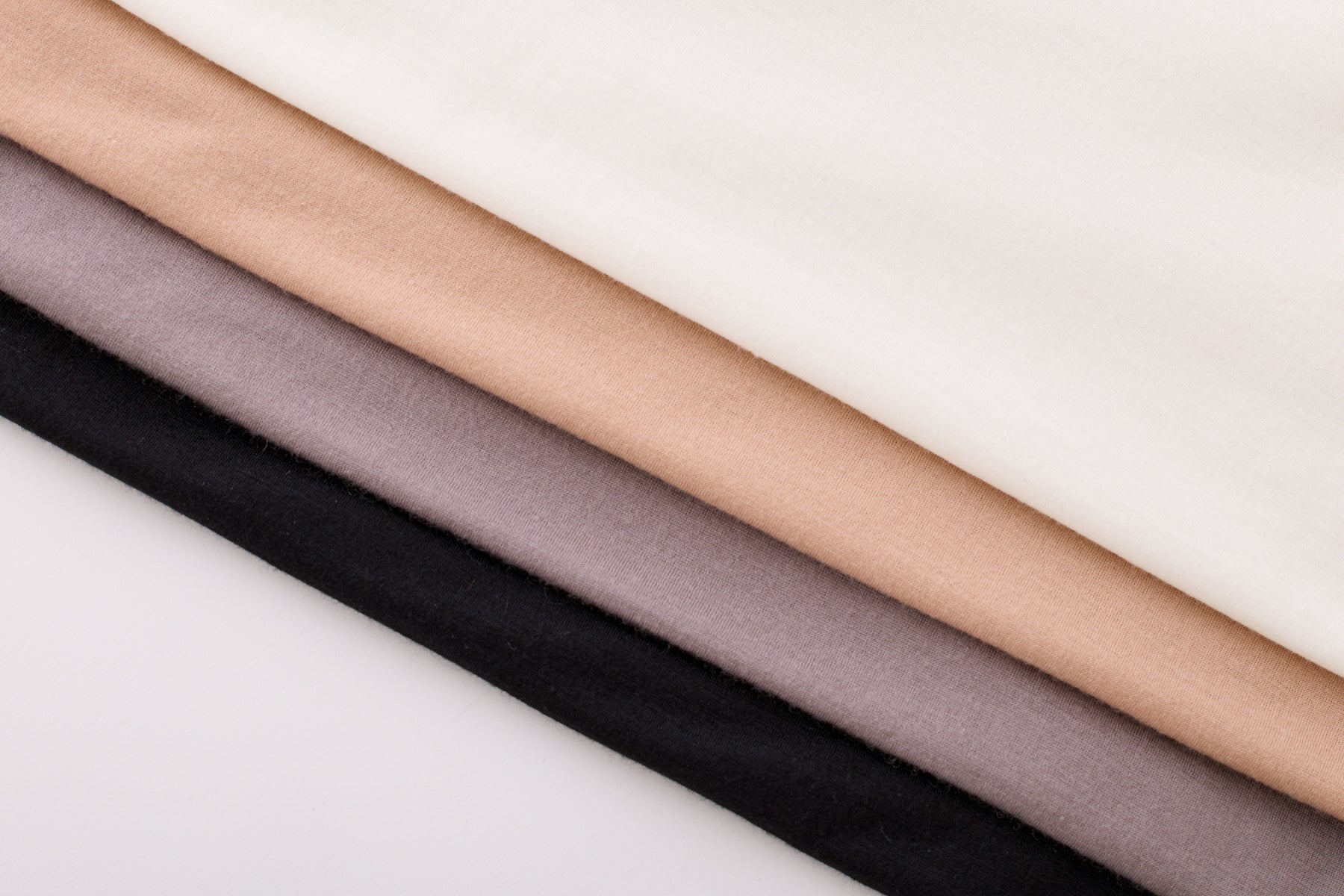 Fabric
MUUGI's Super 180's Merino Wool
Our selective jersey stitched fabric is made from 100% ultra fine 14.5 micron (Super 180's) fibers, which are really rare in the market. Extremely soft and has a smooth, natural shine.

Read more >
"One cannot create happiness with beautiful objects, but one can spoil quite a lot of happiness with bad ones." - Finn Juhl