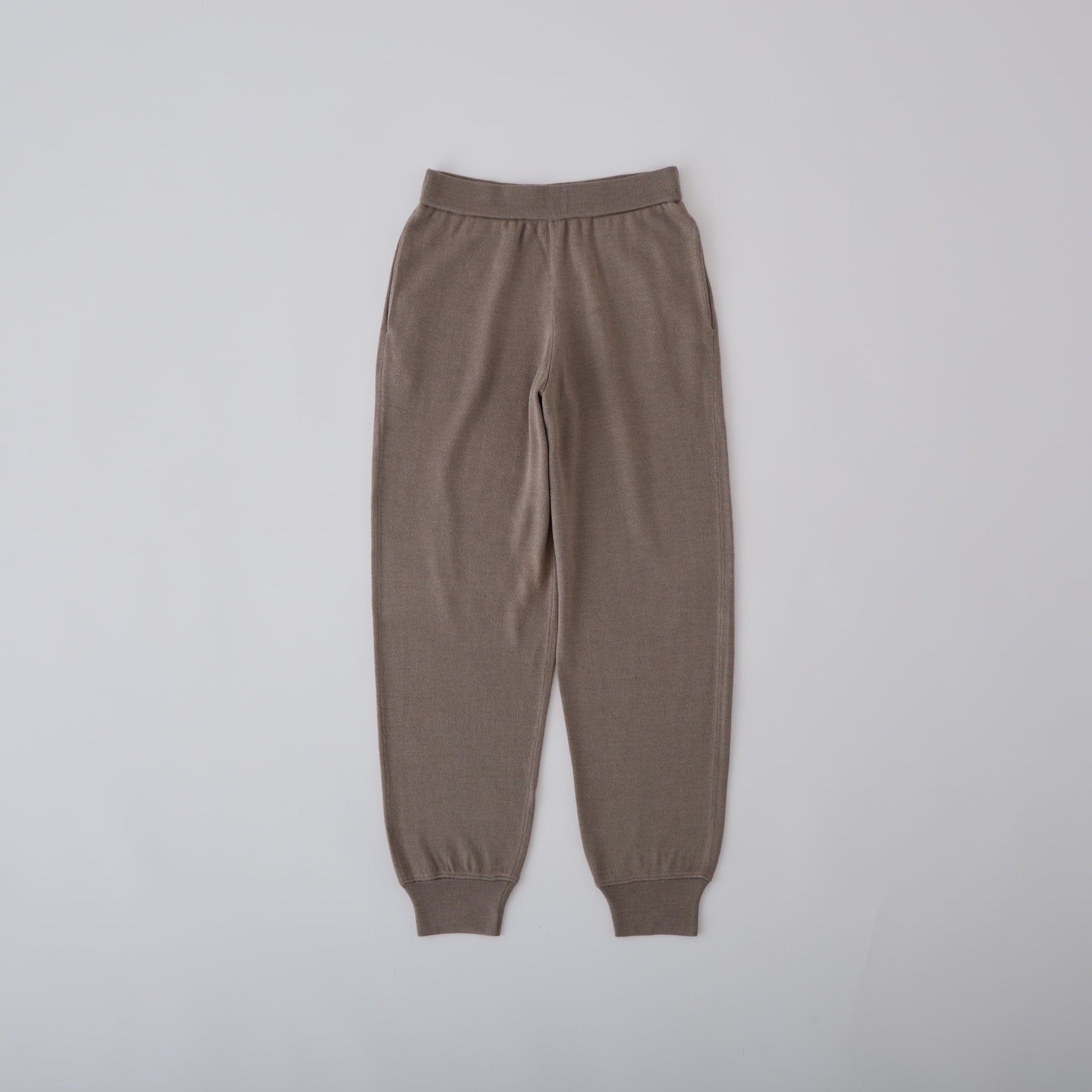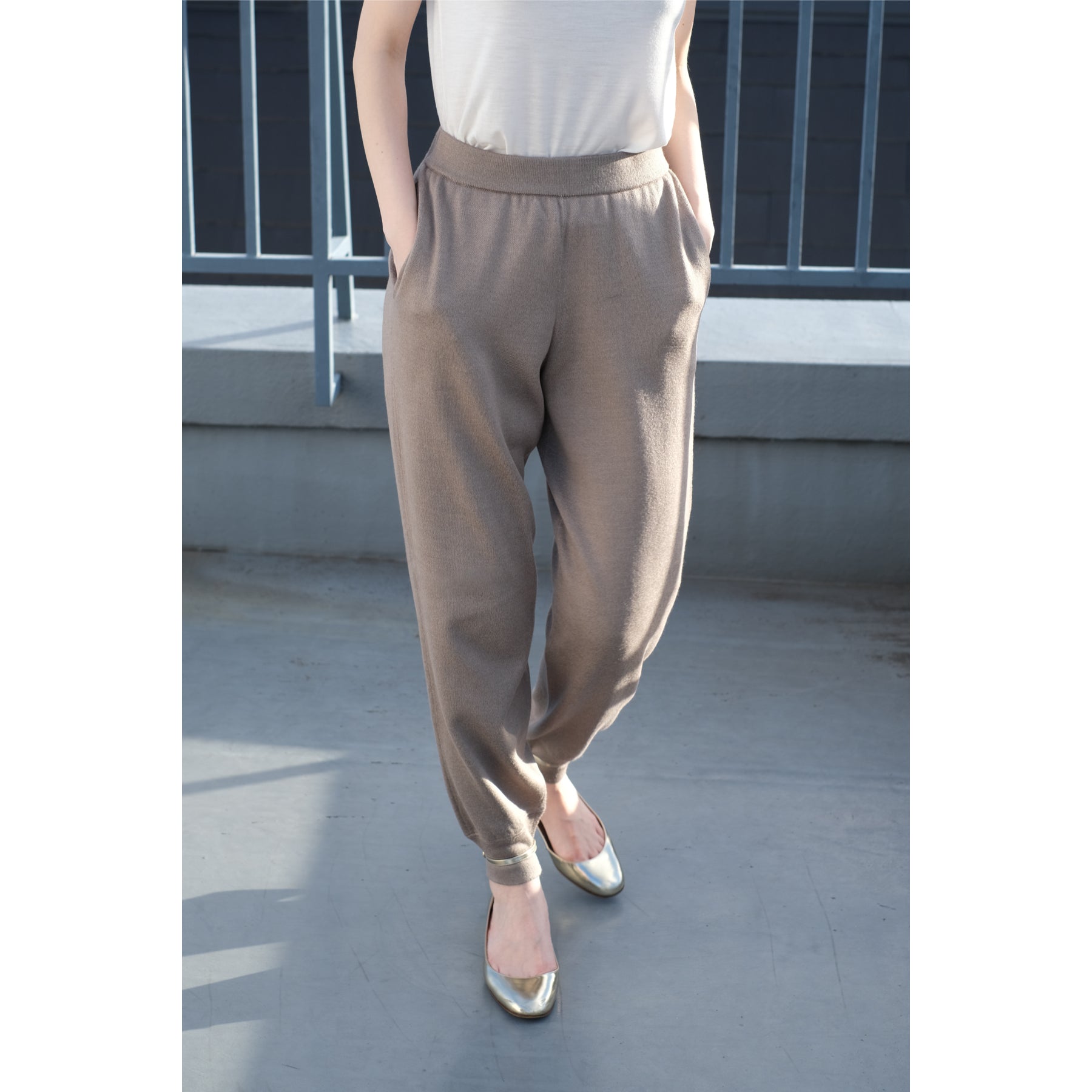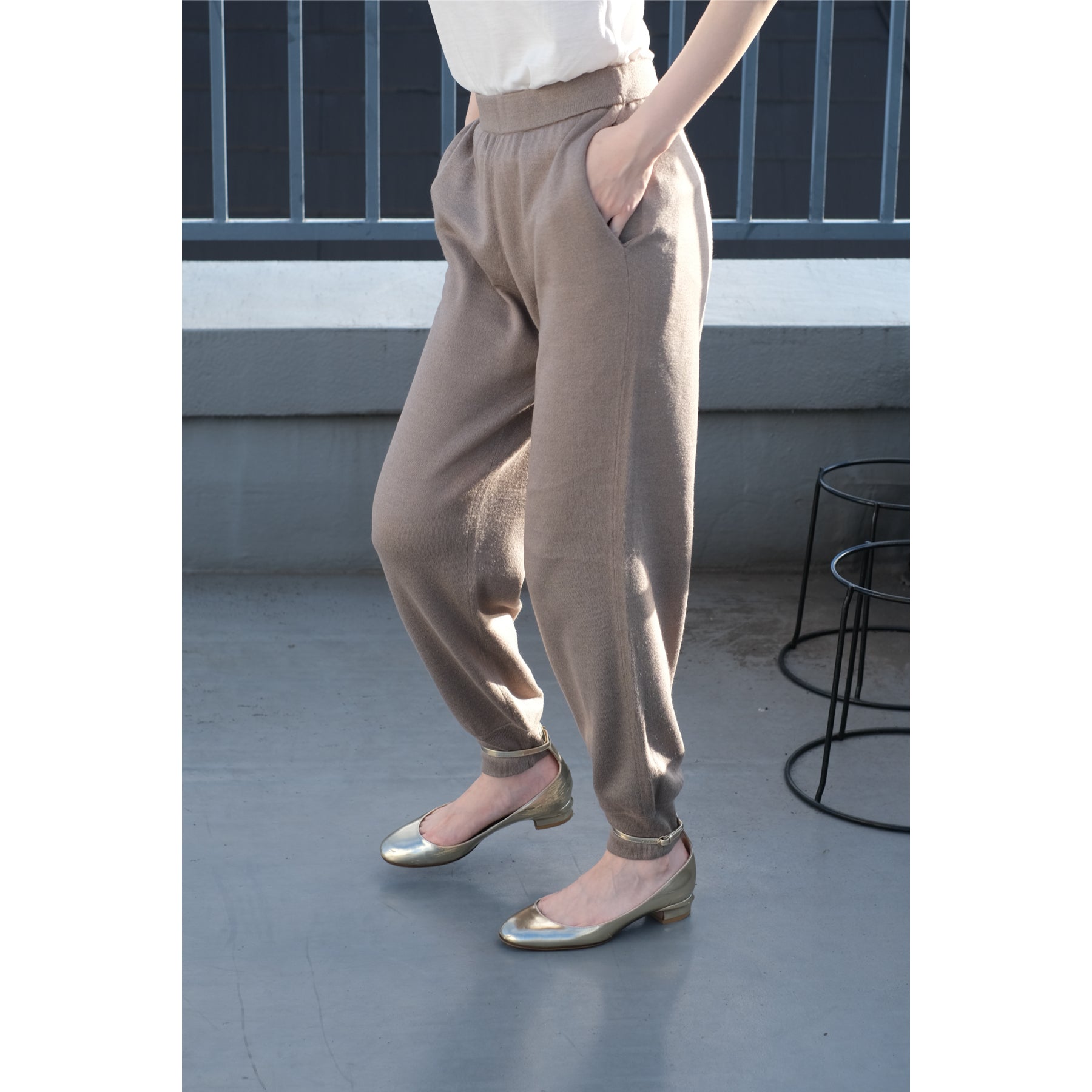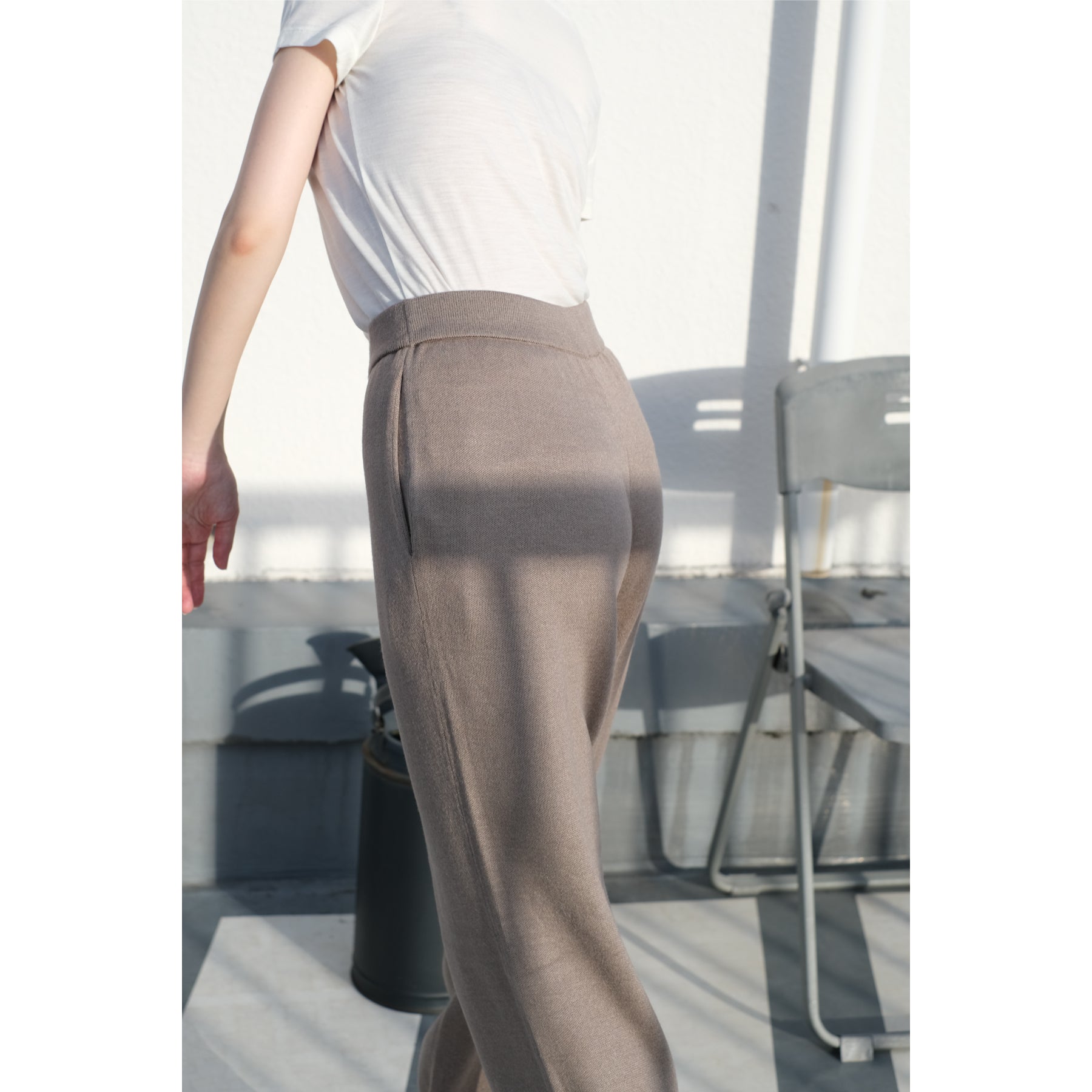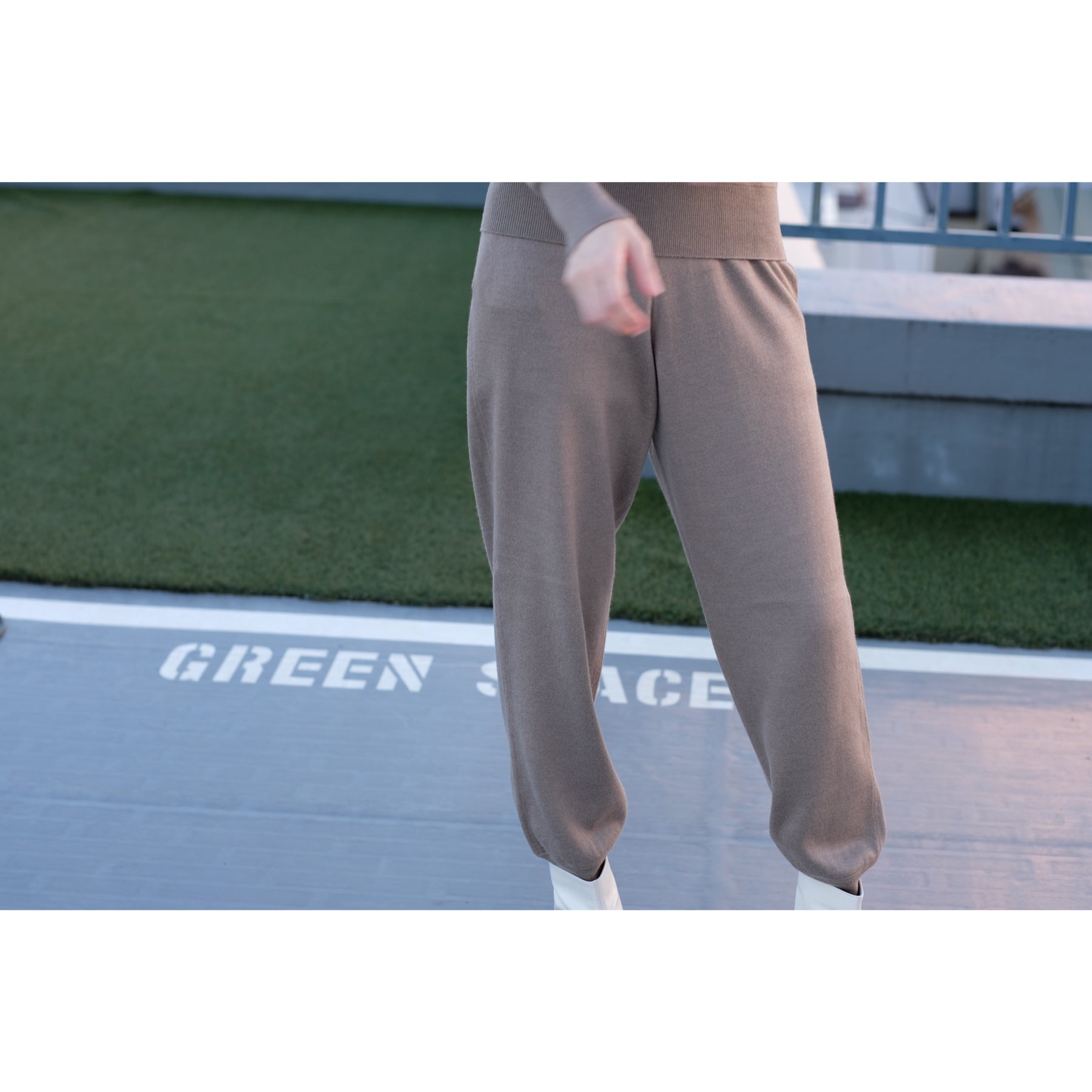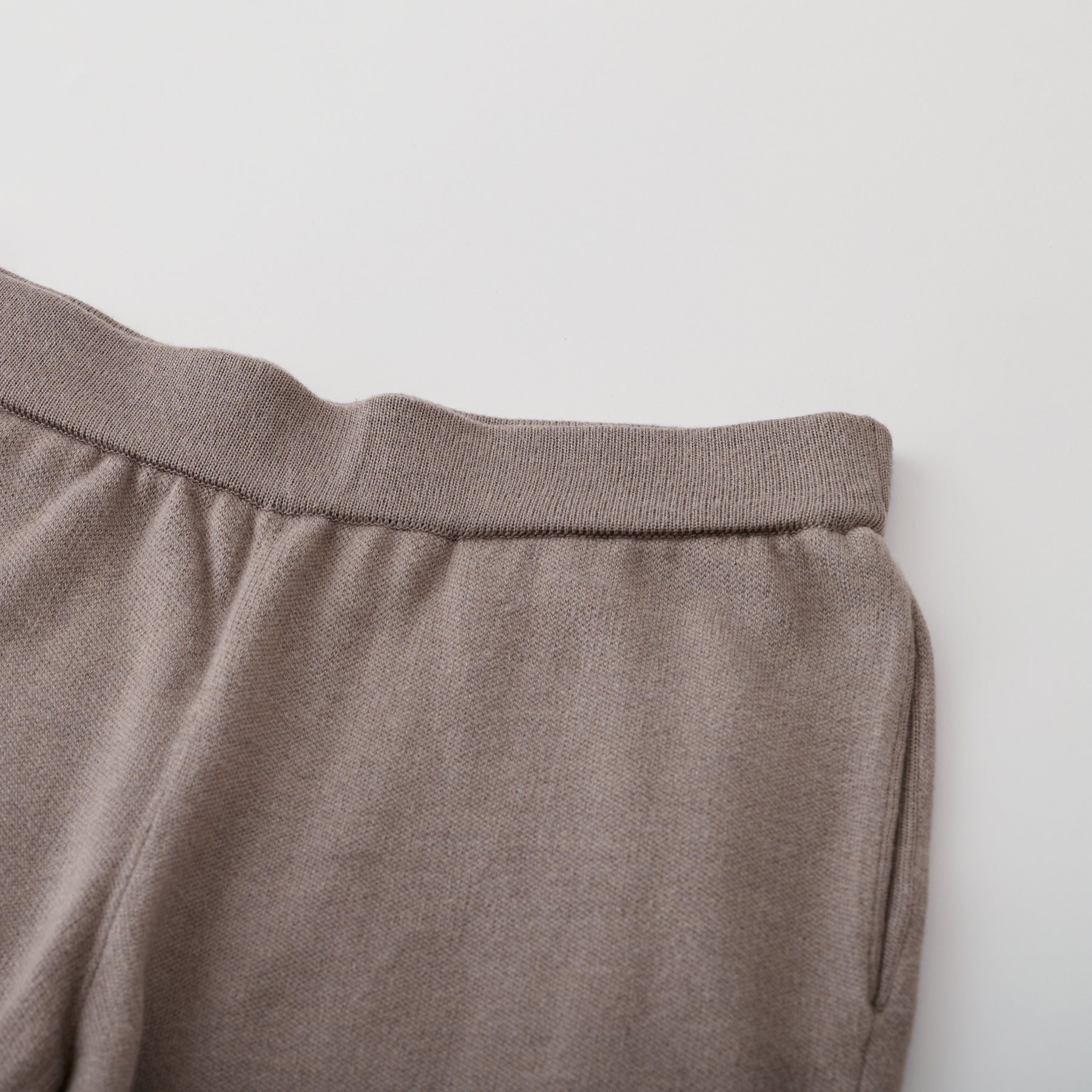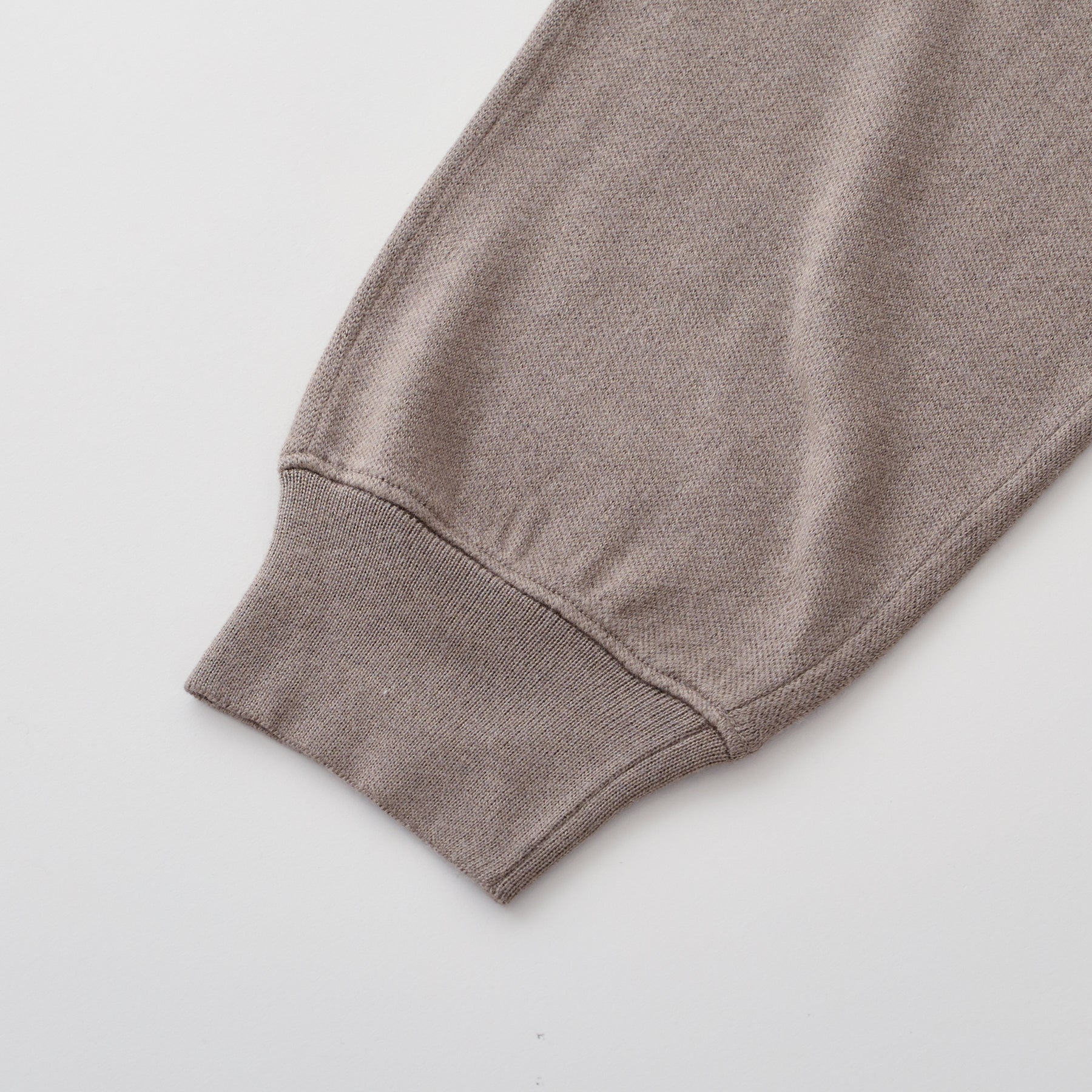 Brushed Silk Knit Jogger Pants in Greige
Sale price

$390.00
Regular price
(/)
---
Knit jogger pants with a relaxed fit, crafted from 100% silk yarn brushed to a fluffy texture and knitted with a high gauge.
This knitwear is wrapped in a fluffy volume and offers luxurious warmth and comfort thanks to a special silk brushed technique unique to Japanese yarn manufacturers. The silk brushed yarn is knitted in a high gauge and high density to achieve a rich texture, thickness and beautiful drape.
The jogger pants feature a silhouette that offers a slight roominess in the hips and thighs, gently tapering down. By giving it just the right amount of roominess instead of a snug fit, we've created an effortless and airy ambiance. The fabric pooling at the ankle cuffs and the graceful drape when in motion add an elegant touch. Soft waistband with gentle elasticity. With side pockets.
We also recommend styling it as a set with the crew-neck pullover in the same material.
Enjoy the exquisite yet effortlessly relaxed ambiance created by the luxurious materials, and indulge in the ultimate in comfort, wrapped in the softest of brushed silk.
Greige is an ambiguous intermediate color, much like a mix of beige, brown, and gray, with a subtle warmth that accentuates the sense of high-quality materials. Under different lighting conditions, you can also detect a hint of reddish undertone. Being one of the basic colors, it effortlessly complements various other shades, exuding an elegant naturalness.
For more information about the Brushed Silk Knit Series, see also this article.
Made in Japan
Composition: 100% Silk (machine washable)
Each piece by MUUGI is made of natural material, and may differ a little in color and size.
Due to the emphasis on texture, pilling may occasionally occur. Please remove pills carefully with scissors; do not attempt to pull them off.
Need a guide to choose your size? Click here for more images of different sized models in this product.
To get a sense of how MUUGI is worn, see our lookbook.
Tips for Brushed Silk Knit Jogger Pants
How to Wash and Care

Our Brushed Silk Knit Series use 100% washable silk. So you can easily wash it in your home washing machine.

Be sure to use neutral detergent, detergent for silk, or 'Delicate Wash' detergent. Please refrain from using bleach.
Be sure to place your knit in the mesh laundry bag.
Hand wash or select a cold, delicate cycle on your washing machine, which is usually called 'delicate' or 'Hand Wash'.
Lay your knit flat on a drying rack in its natural shape to dry.
Silk absorbs ultraviolet rays, so it may turn yellow when exposed to the sun. To prevent this, hang dry in the shade for a short period of time and avoid direct sunlight. Also, store it in a place where it is not exposed to sunlight or fluorescent light.
Due to the emphasis on texture, pilling may occasionally occur. Please remove pills carefully with scissors; do not attempt to pull them off.

For more information on how to wash and care, click here.
About Shopping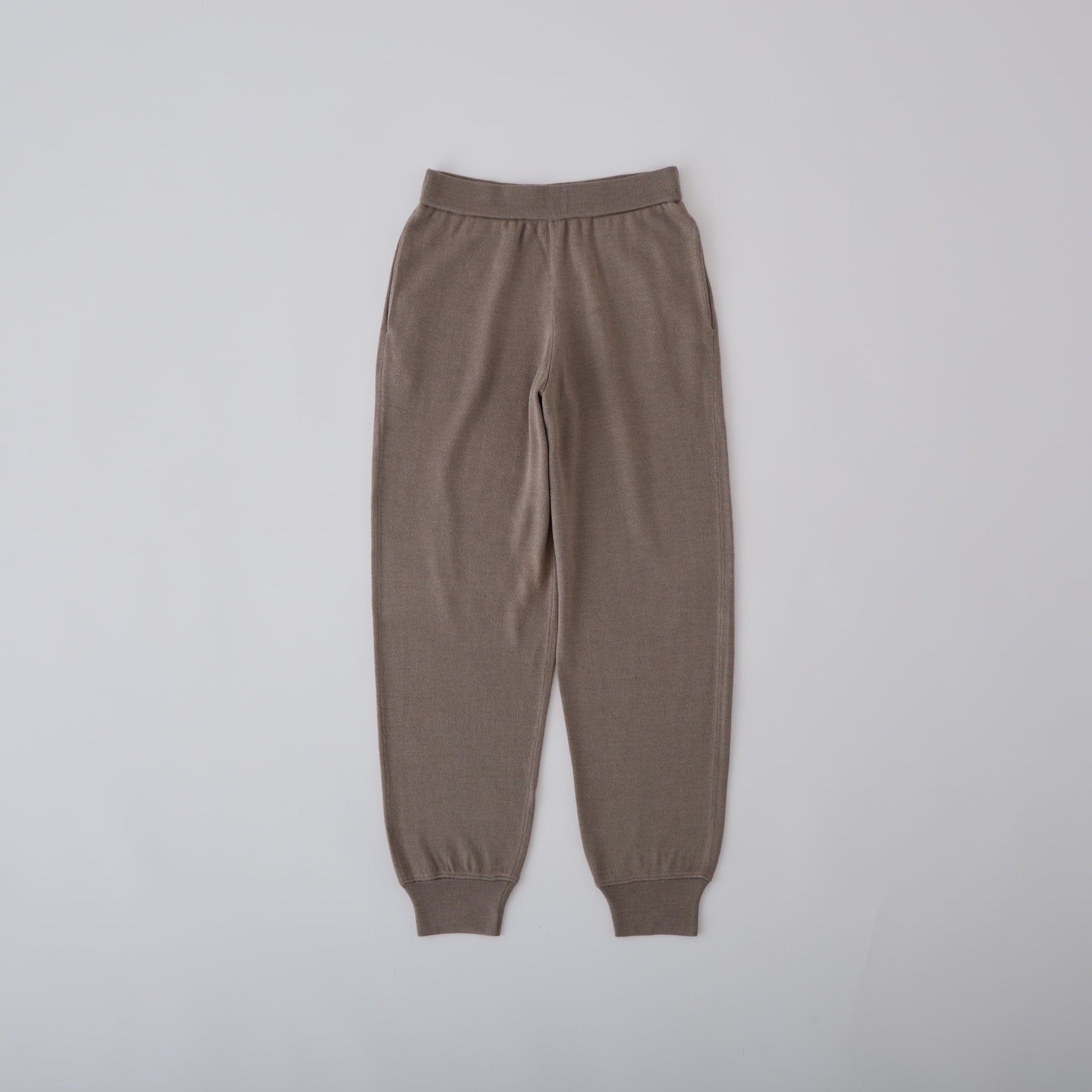 Brushed Silk Knit Jogger Pants in Greige
Sale price

$390.00
Regular price
Choose options