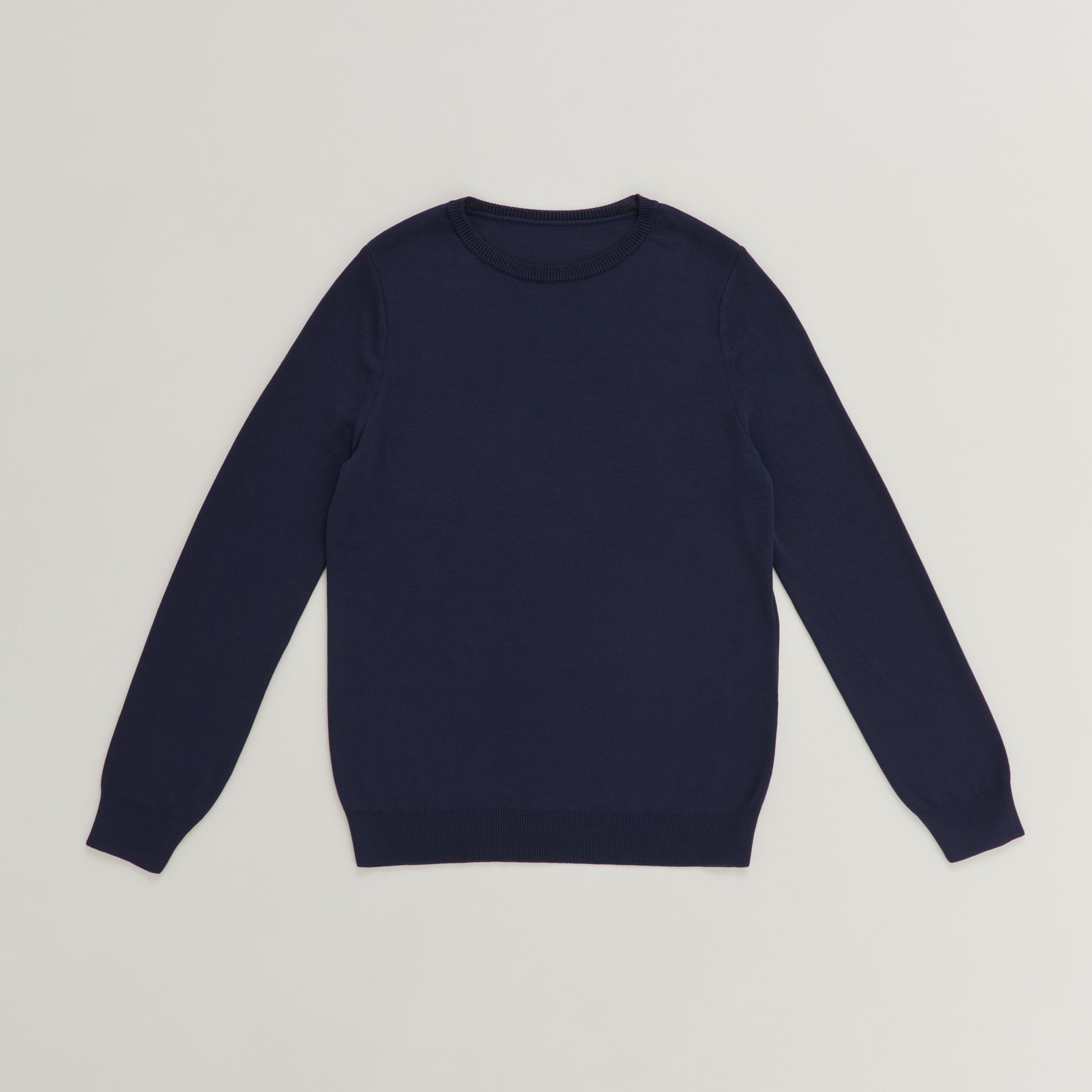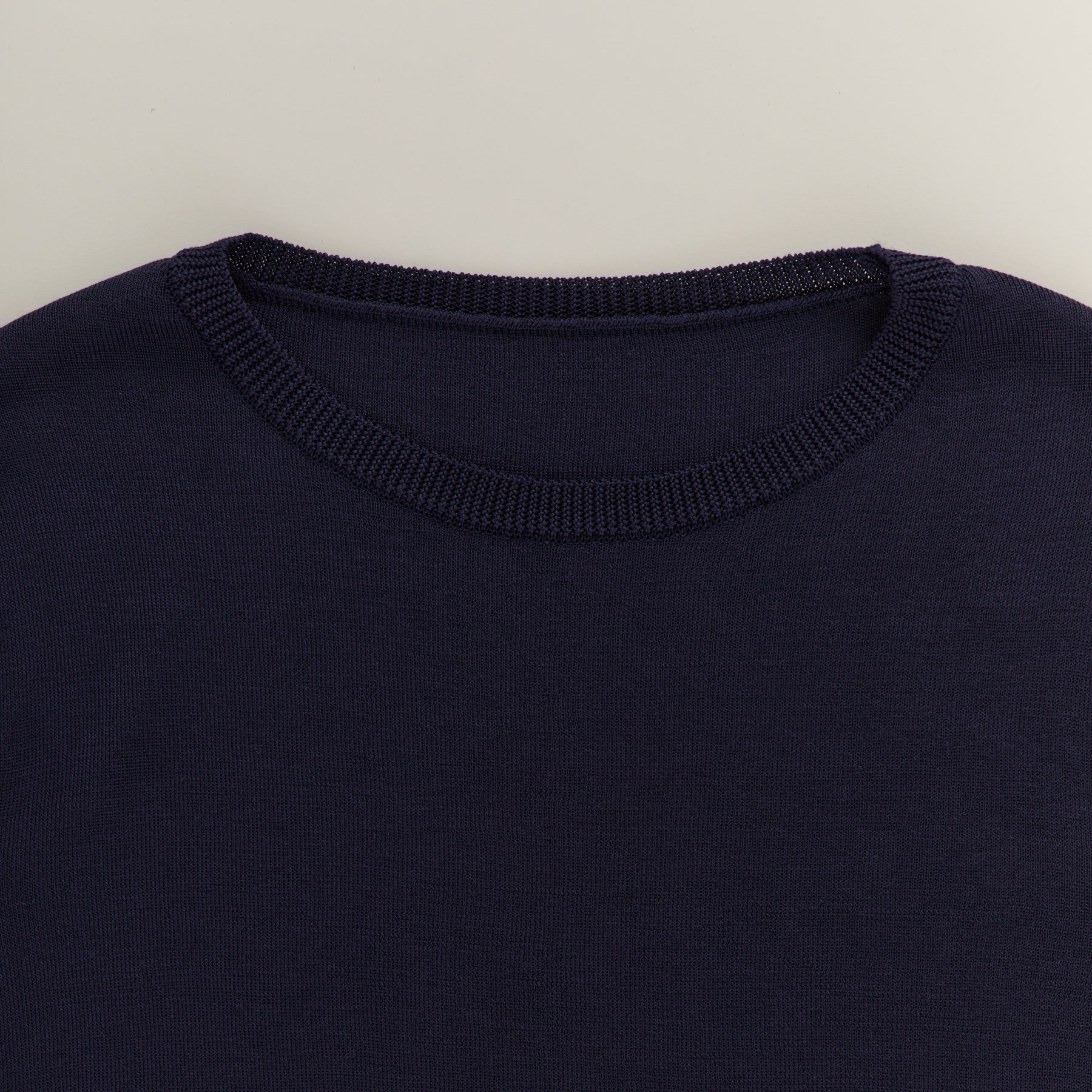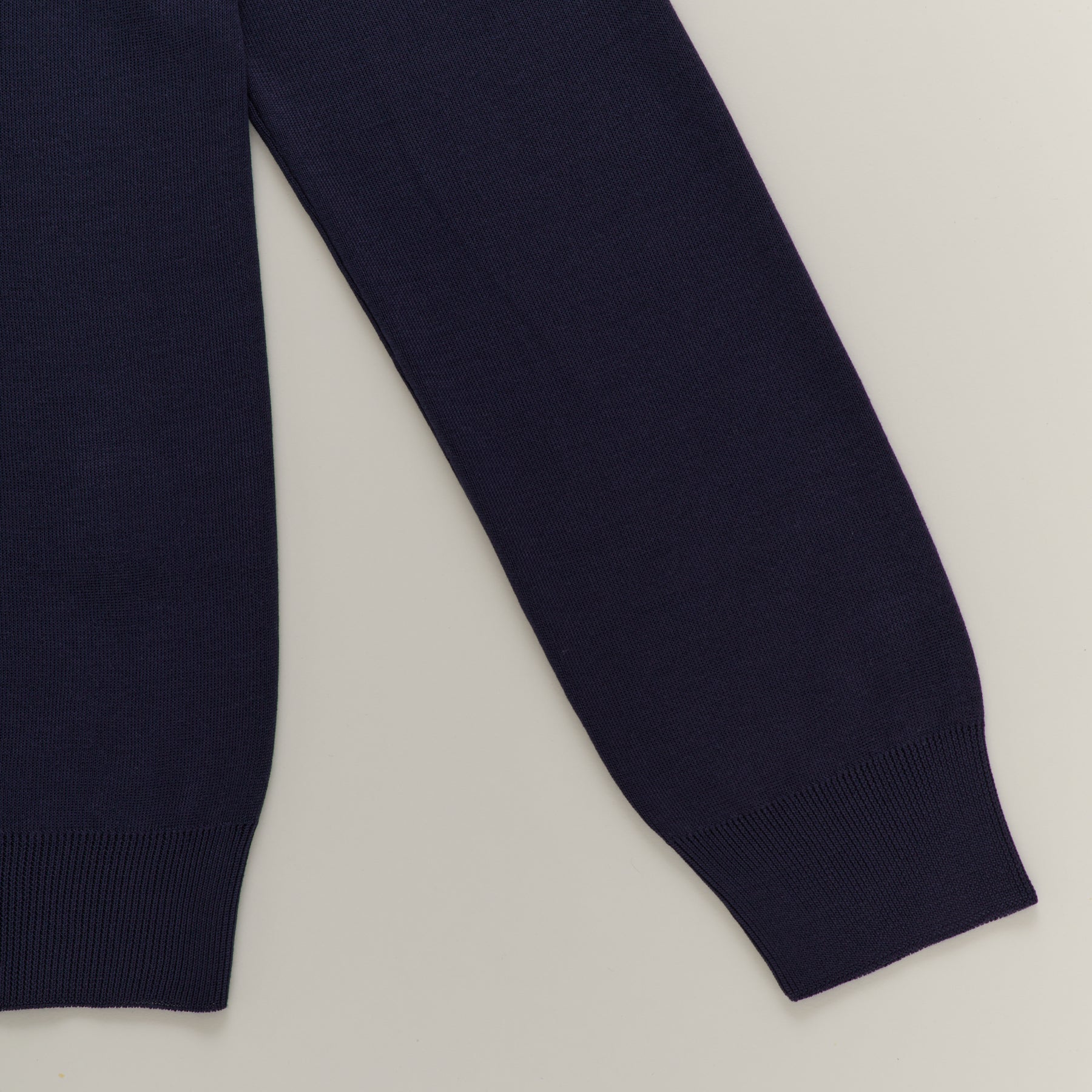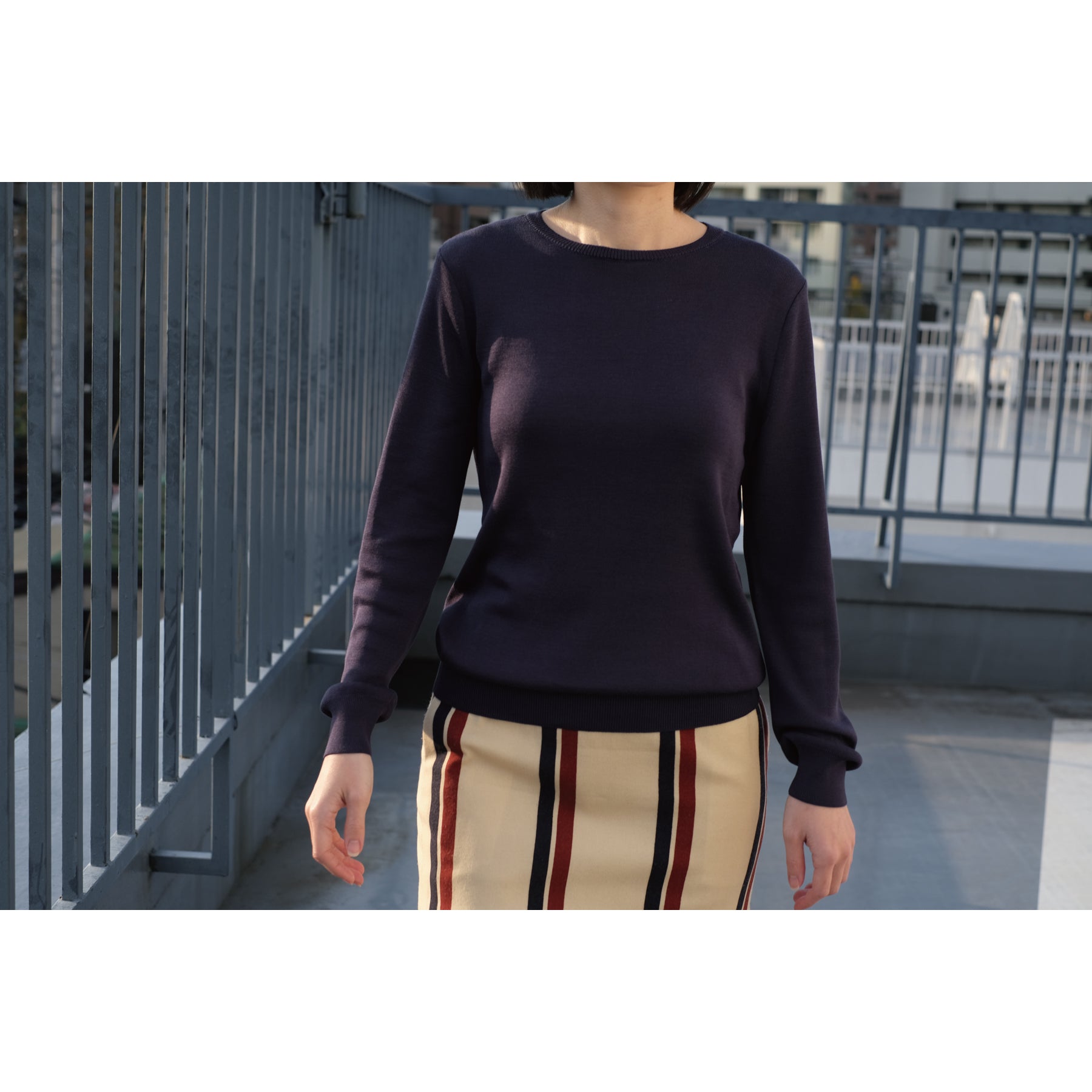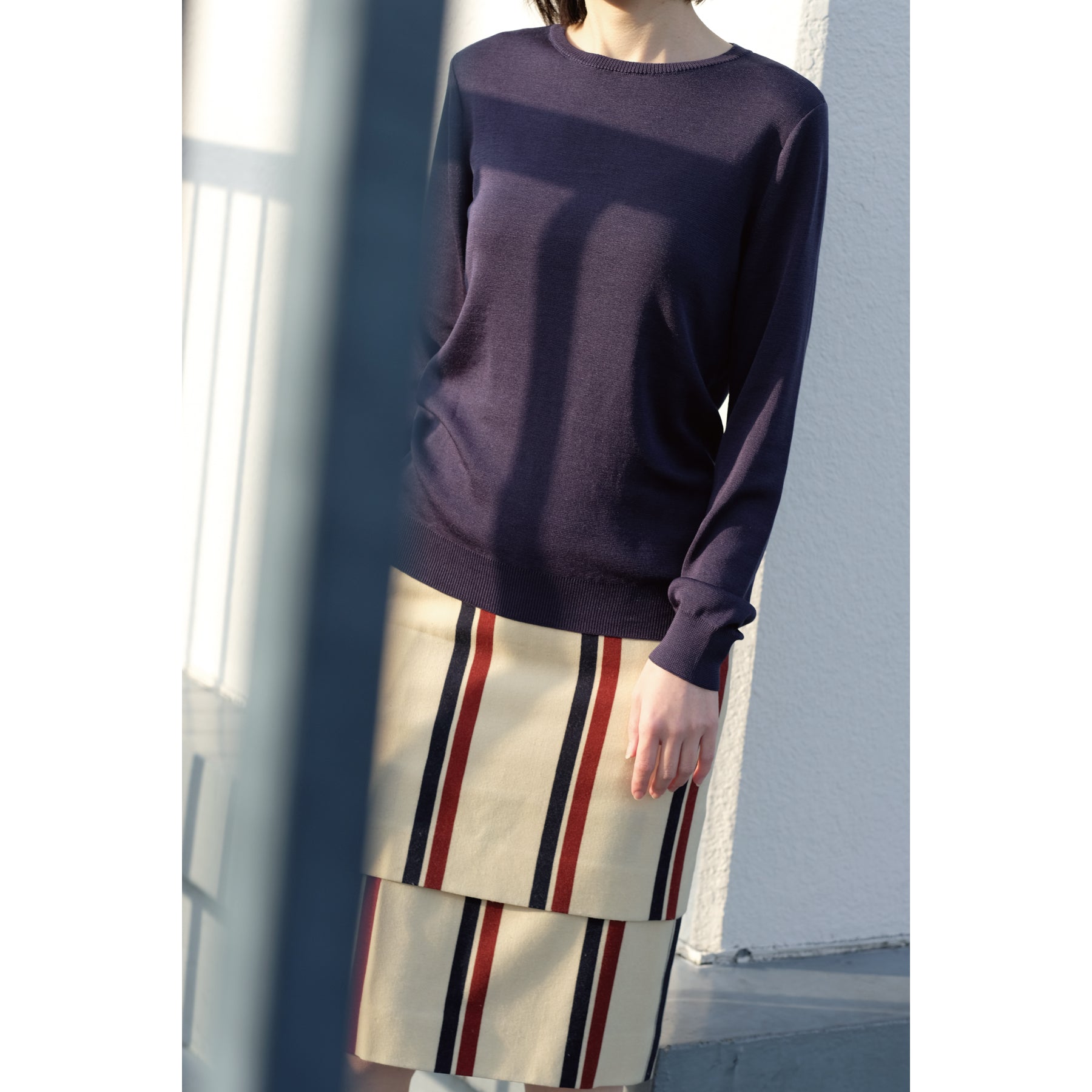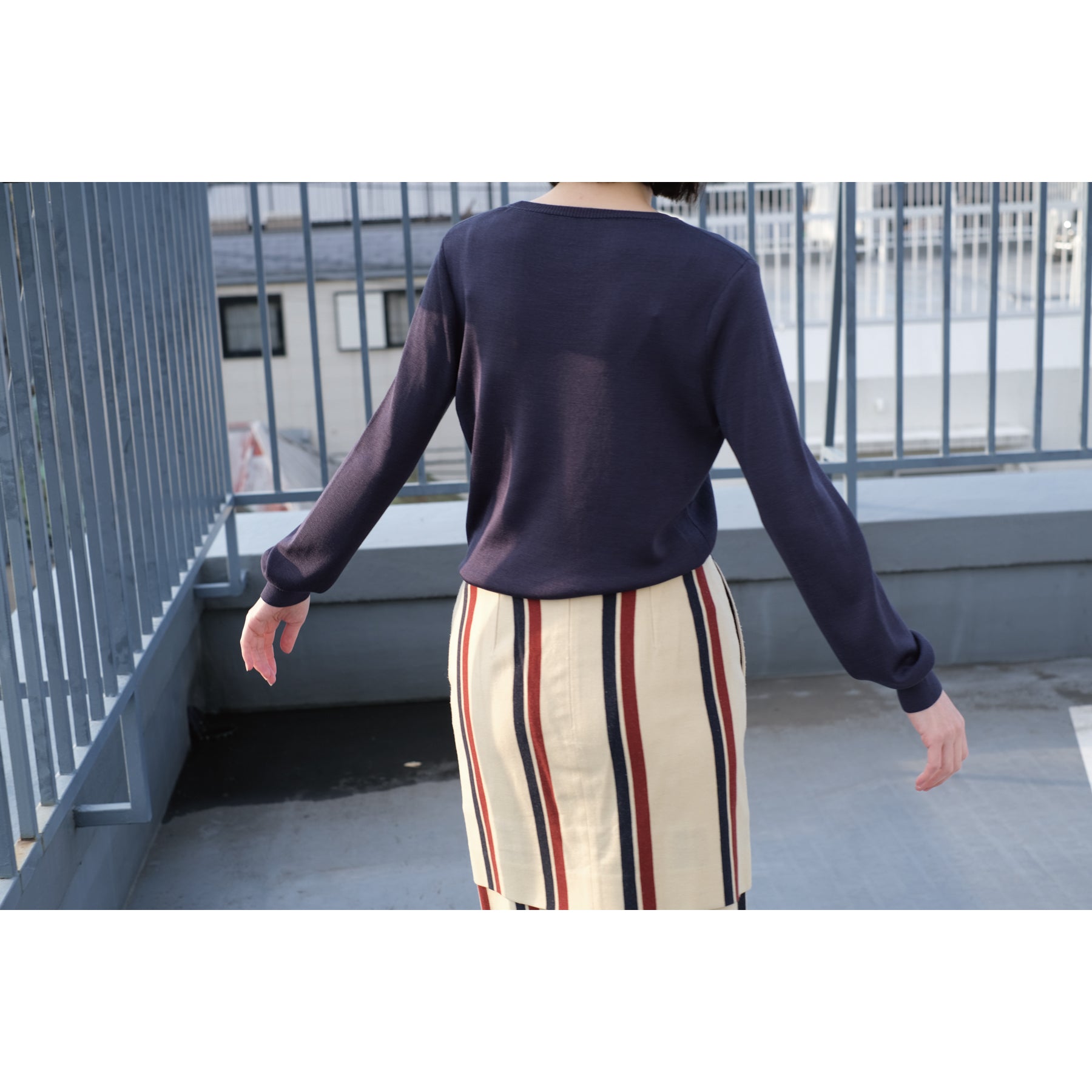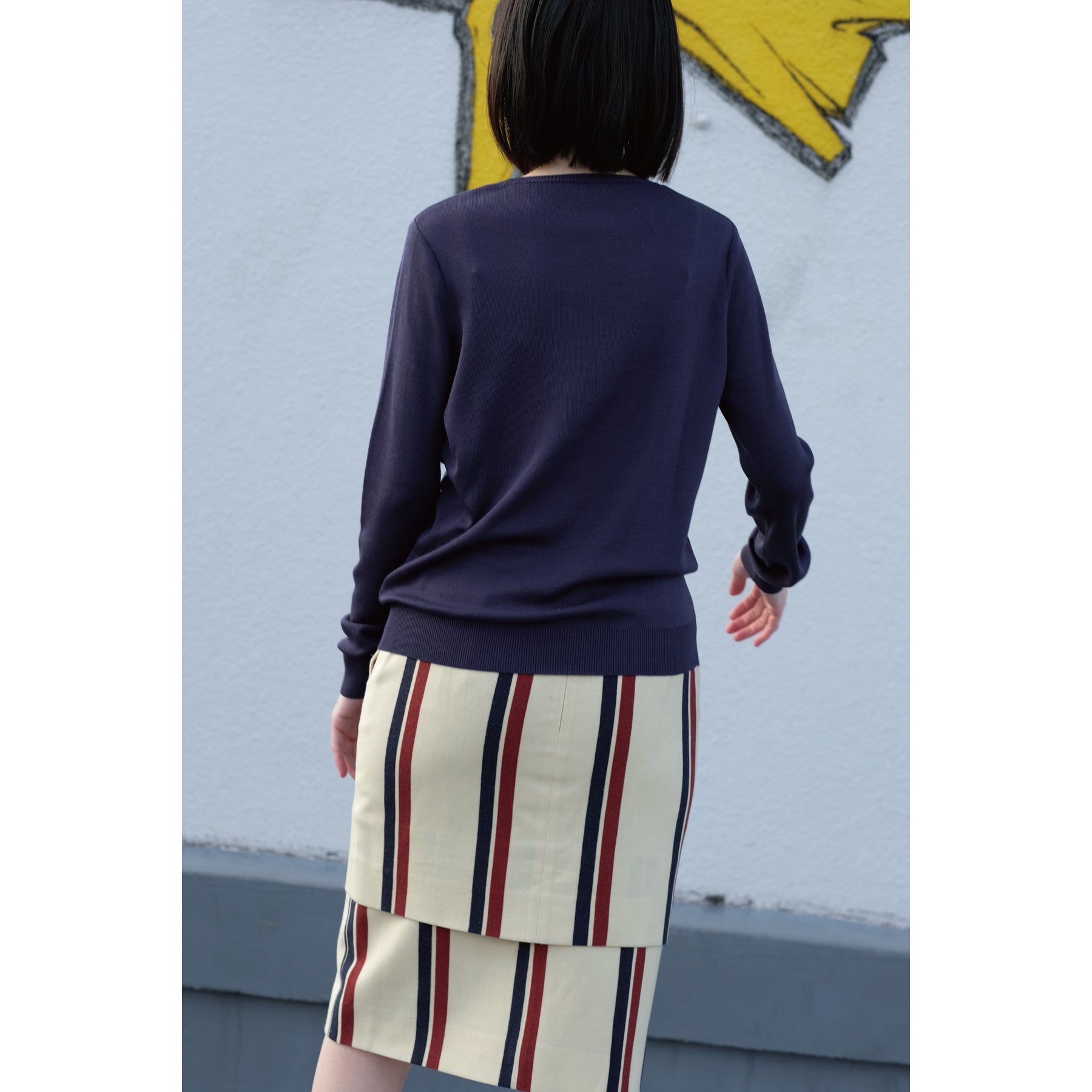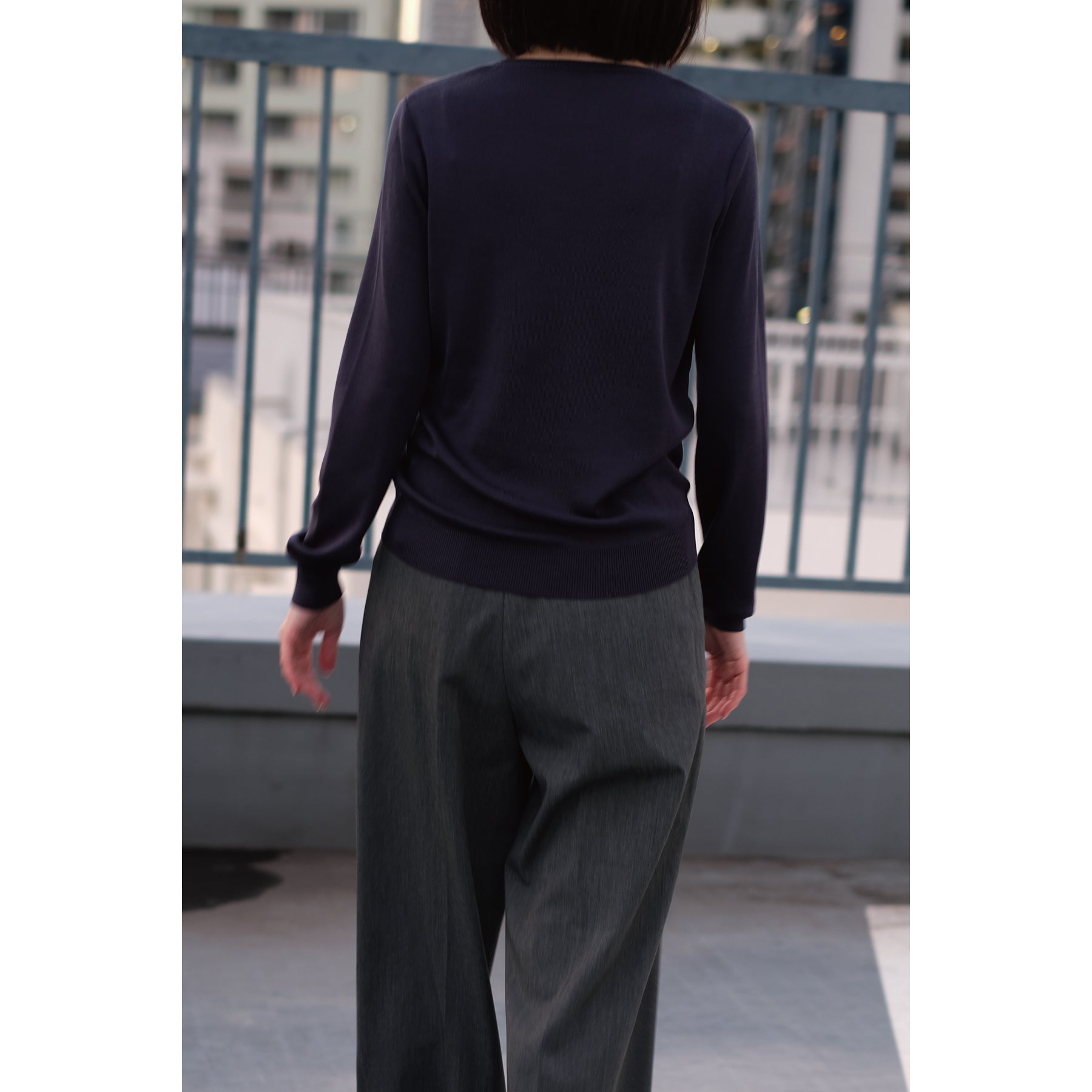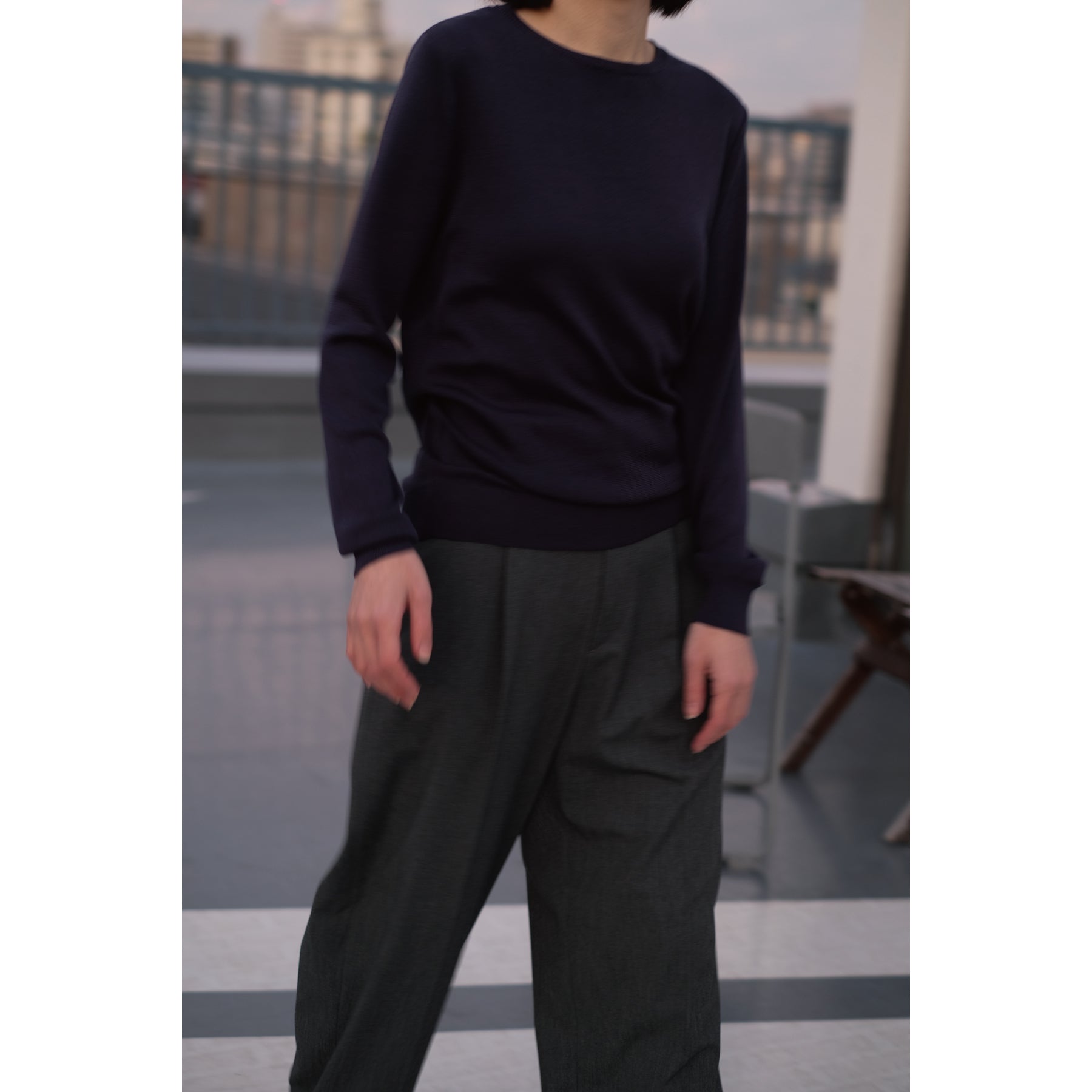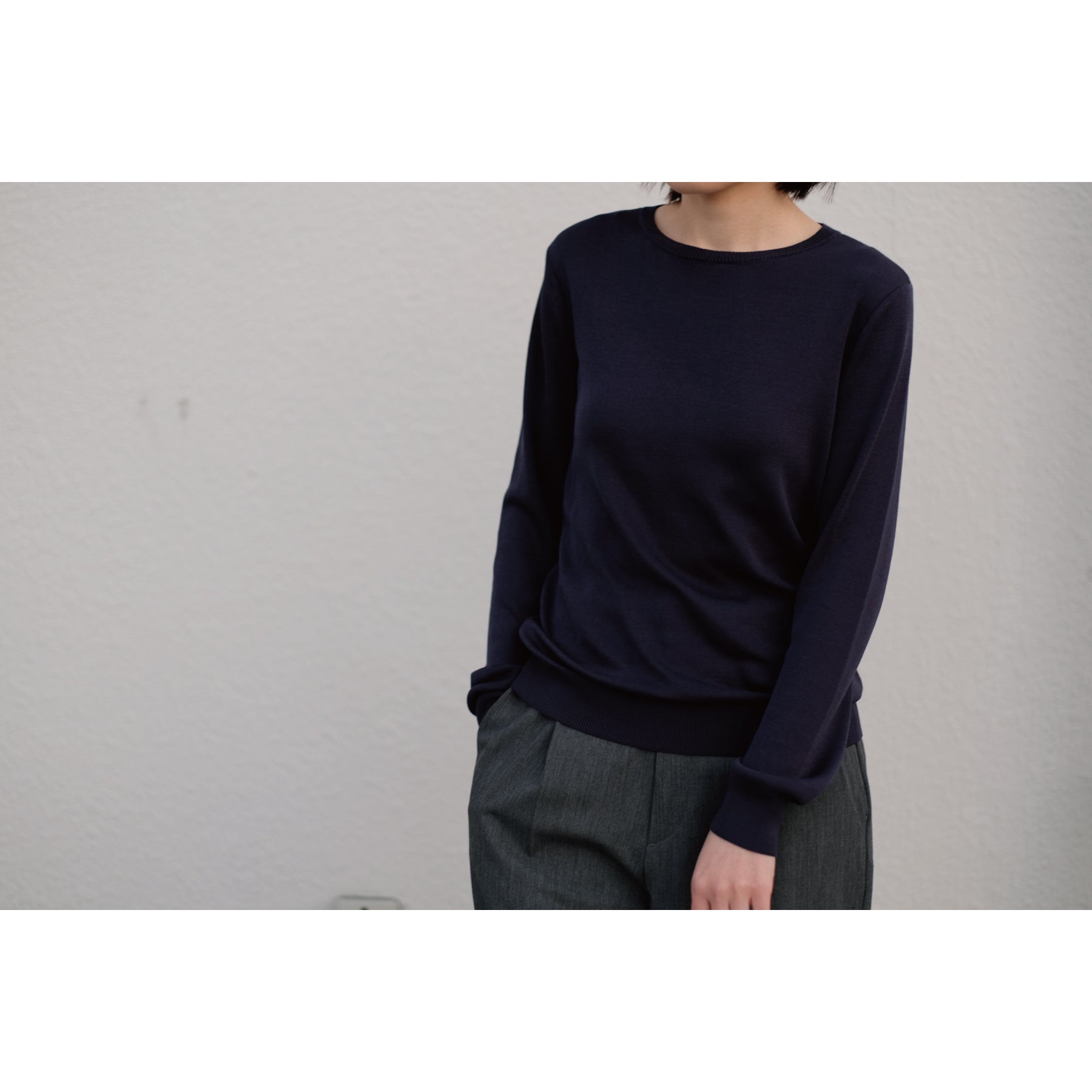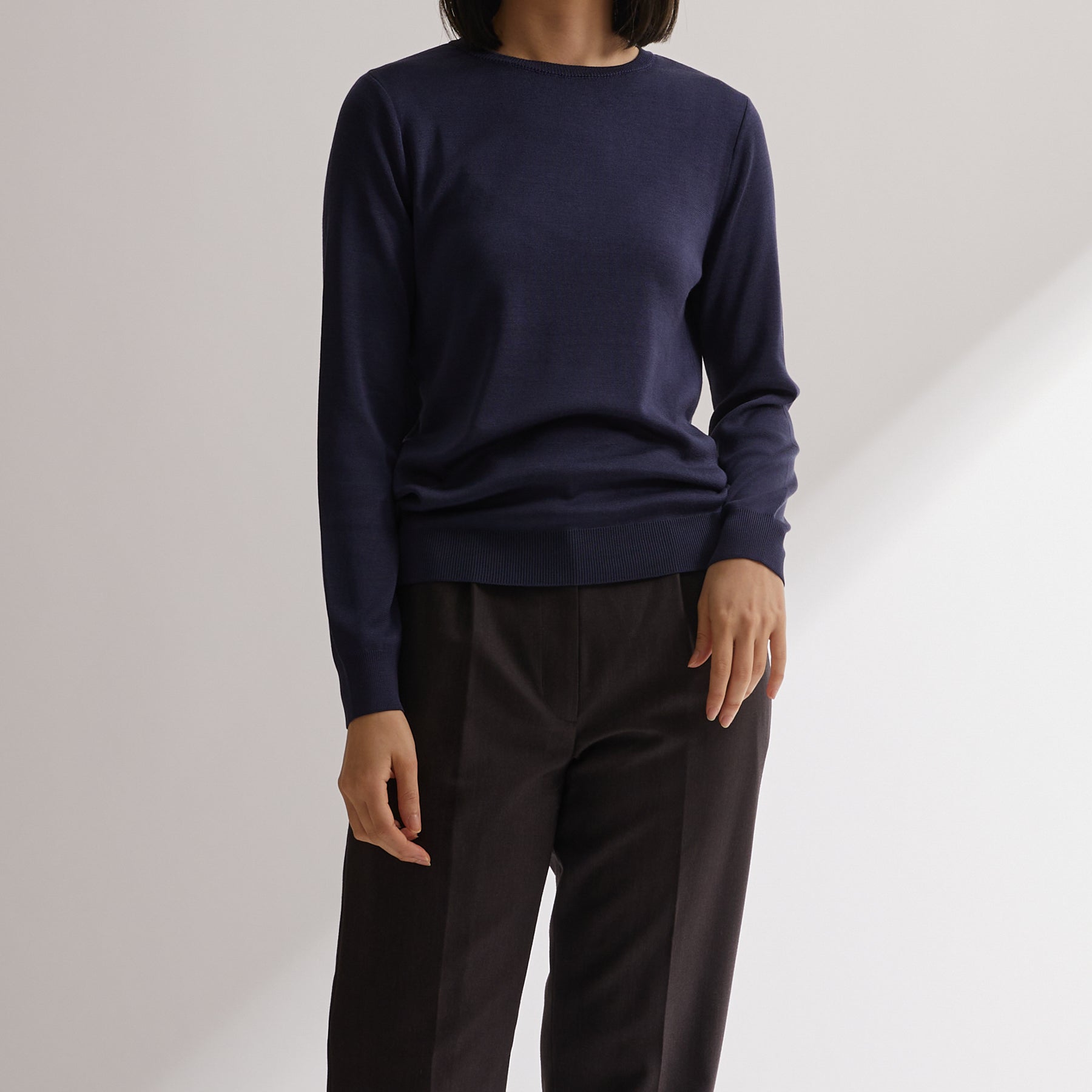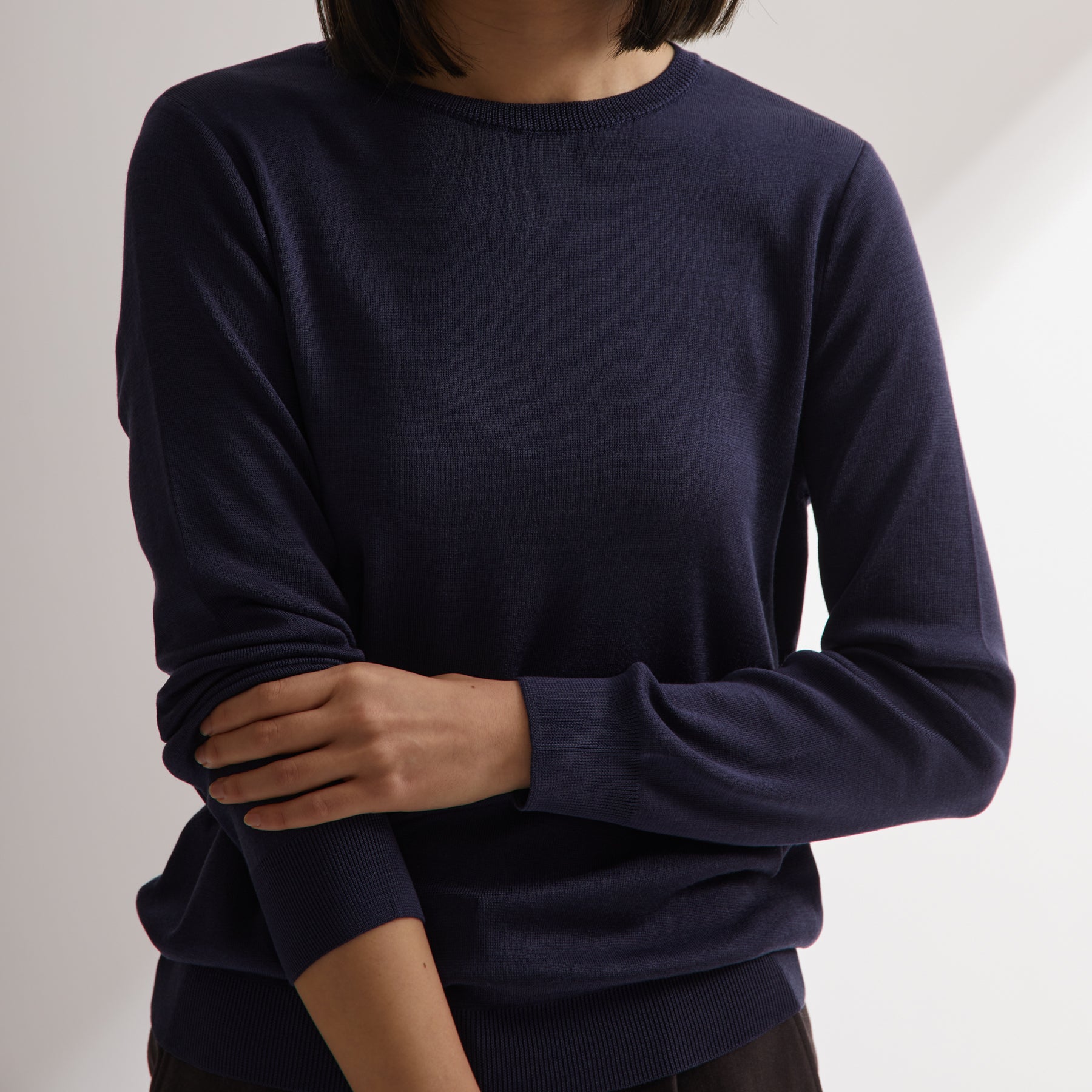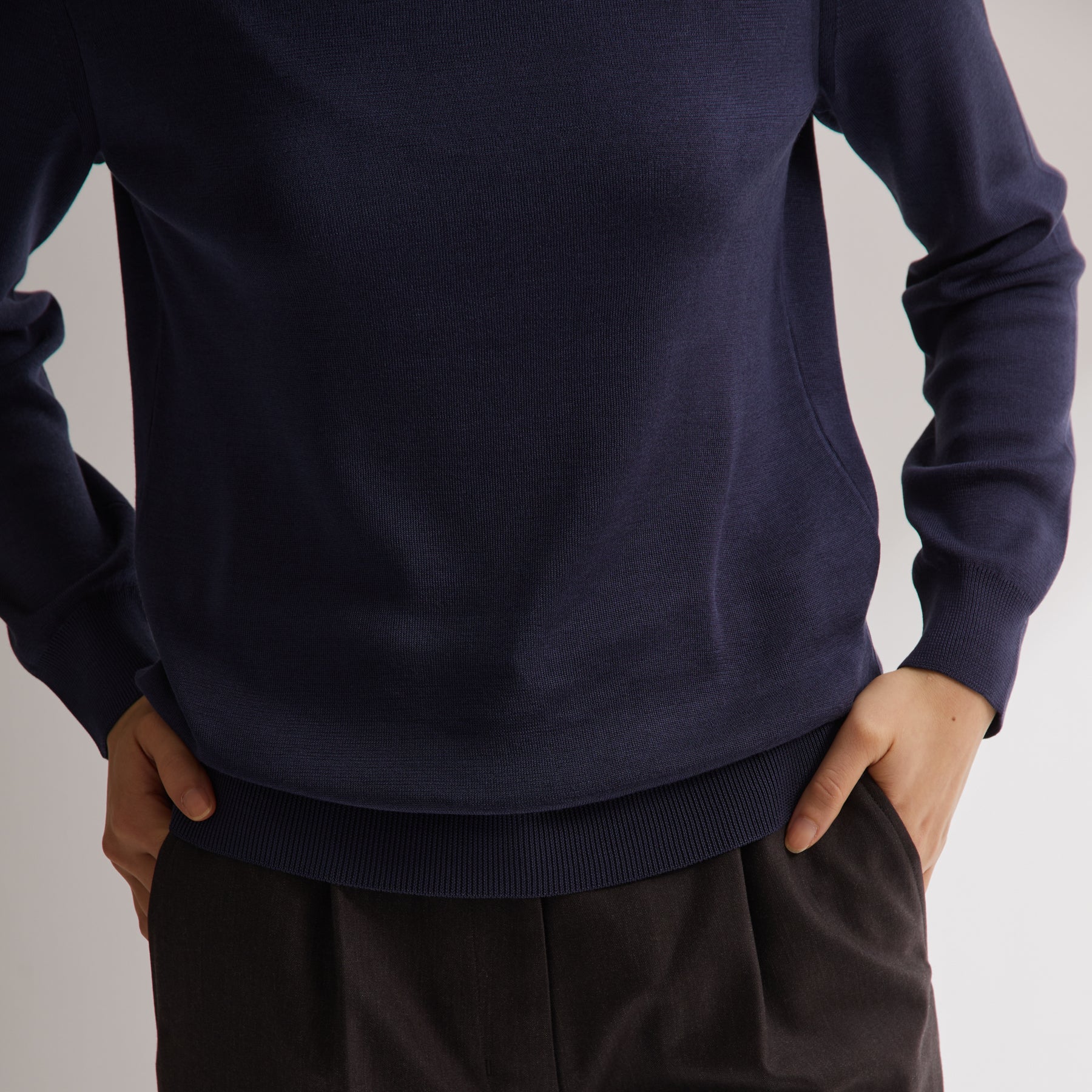 18G Full-Needles Silk Knit Crew Neck Pullover in Navy
Sale price

$320.00
Regular price
(/)
---
Out of stock
Only a few left in stock
Only 1 piece in stock
The 18G Full-Needles Silk Knit Crew Neck Pullover uses 100% silk and has a rich, thick feel. This knit combines the smooth feel of silk with a moderately chunky texture.
Full-Needles knitting gives it a rich thickness and bounce, and the knit is comfortable to wear with a feeling of firmness and elasticity.
The ribbed structure also allows the fabric to stretch in the horizontal direction, giving you a non-stressful feeling of comfort as it easily stretches when you move. The moderate fleshiness and firmness create a sleek silhouette without picking up too much of your body lines.
The neckline is a crew neck with a slight horizontal opening. The skin on the sides of the neckline is slightly visible, giving a chic impression.
Navy, with a slight purple hue. The smoky color with a slight smoke tint creates a chic and dignified mood. It gives an intellectual and elegant impression.
Silk is a versatile fabric that is cool in summer and warm in winter, making this a four-season knit.
Worn directly on your skin, you will feel the comfort of being wrapped in a rich layer of luxurious silk.
For more information about the Full-Needles Silk Knit Series, see also this article.
Made in Japan
Composition: 100% Silk (machine washable)
Each piece by MUUGI is made of natural material, and may differ a little in color and size.
Need a guide to choose your size? Click here for more images of different sized models in this product.
To get a sense of how MUUGI is worn, see our lookbook.
Tips for 18G Full-Needles Silk Knit Crew Neck Pullover
How to Wash and Care

Our Full-Needles Silk Knit Series use 100% washable silk. So you can easily wash it in your home washing machine.

Be sure to use neutral detergent, detergent for silk, or 'Delicate Wash' detergent. Please refrain from using bleach.
Be sure to place your knit in the mesh laundry bag.
Hand wash or select a cold, delicate cycle on your washing machine, which is usually called 'delicate' or 'Hand Wash'.
Lay your knit flat on a drying rack in its natural shape to dry.
Silk absorbs ultraviolet rays, so it may turn yellow when exposed to the sun. To prevent this, hang dry in the shade for a short period of time and avoid direct sunlight. Also, store it in a place where it is not exposed to sunlight or fluorescent light.

For more information on how to wash and care, click here.
About Shopping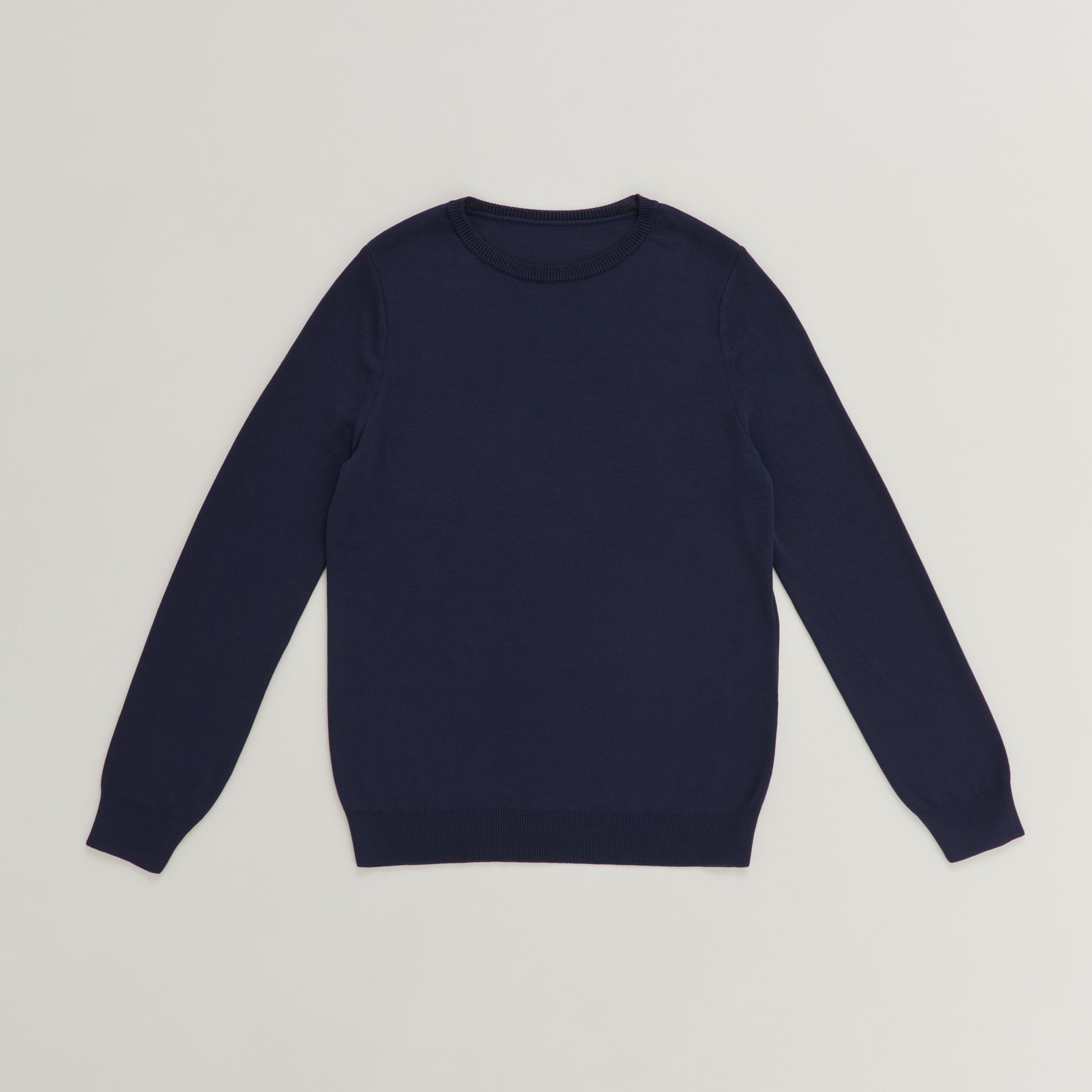 18G Full-Needles Silk Knit Crew Neck Pullover in Navy
Sale price

$320.00
Regular price
Choose options