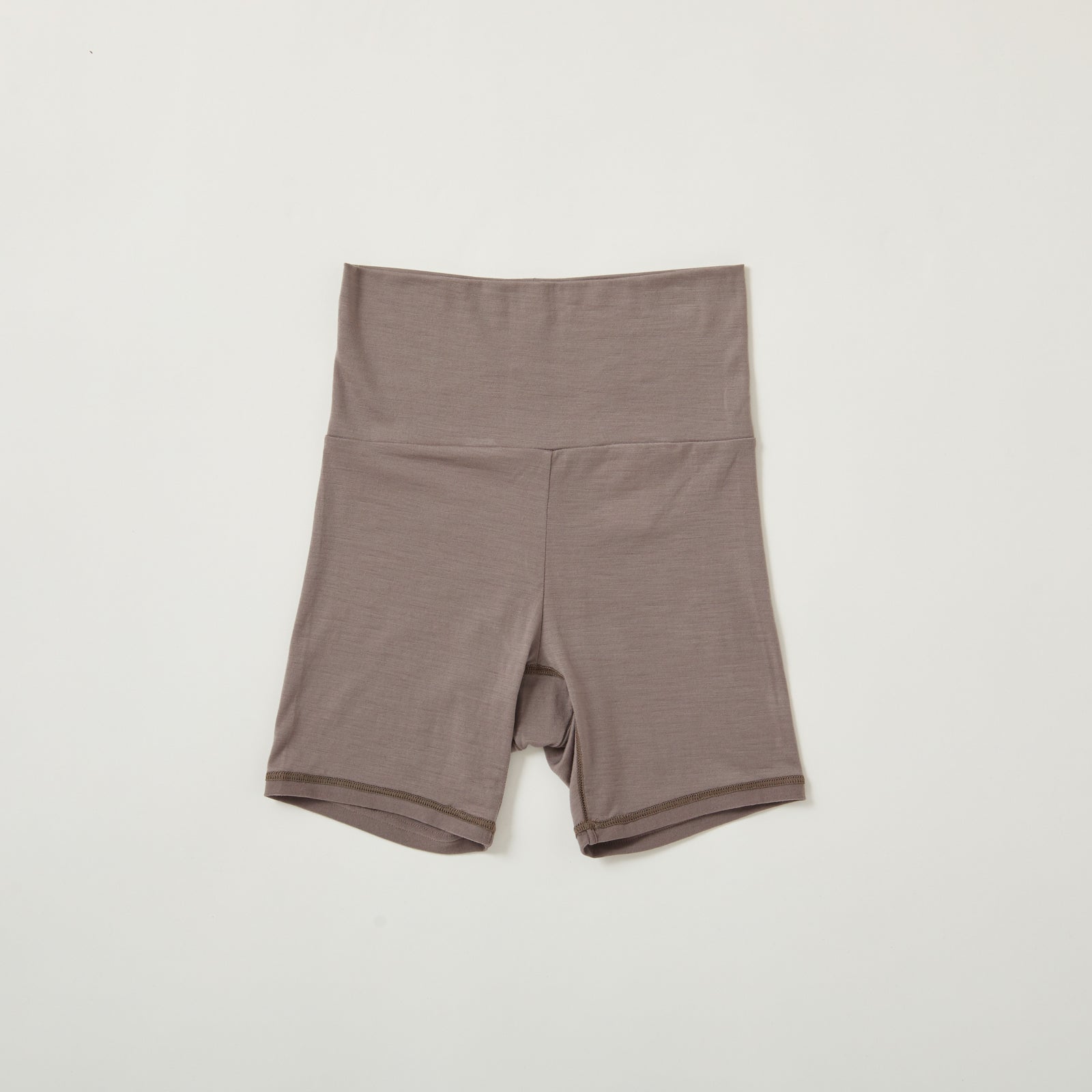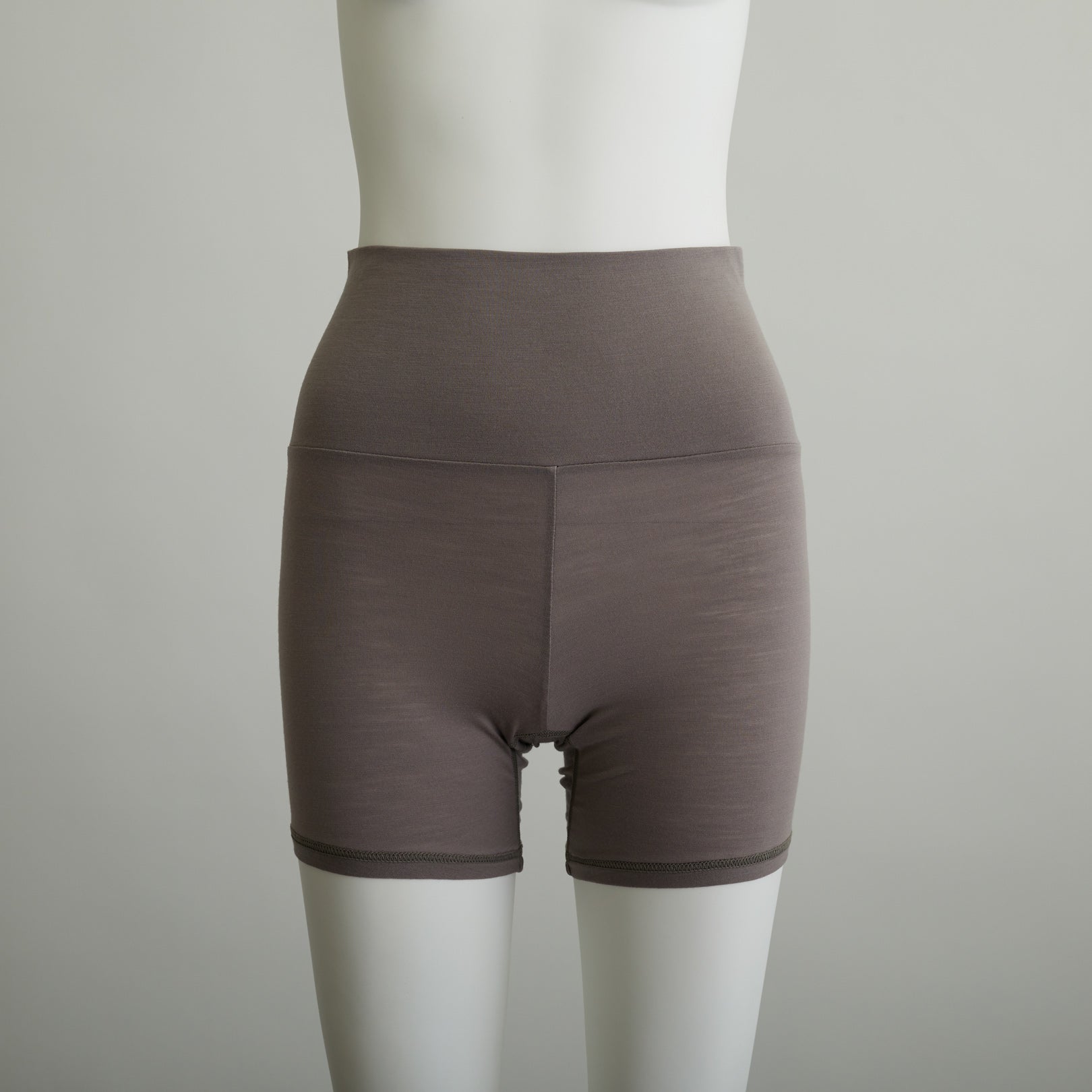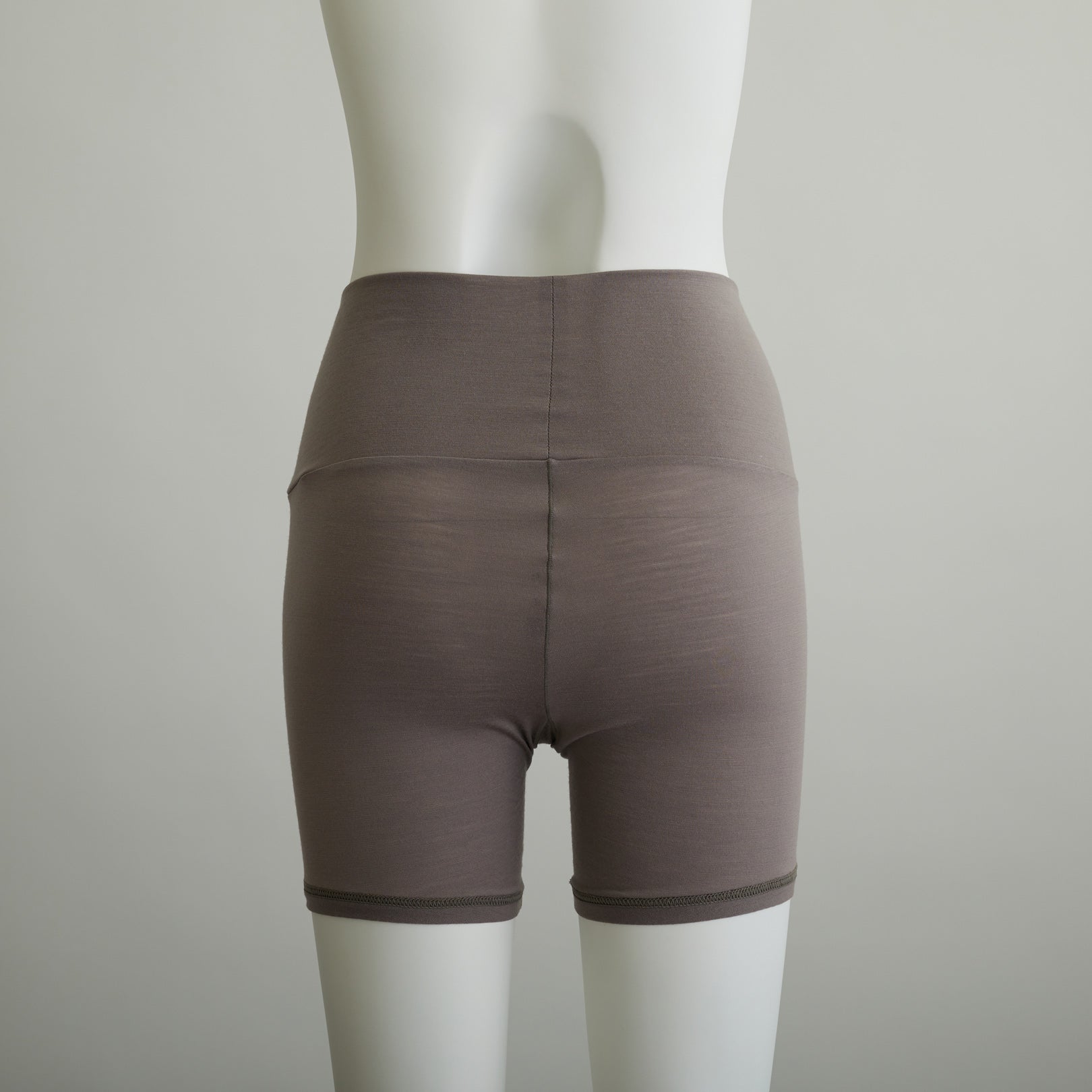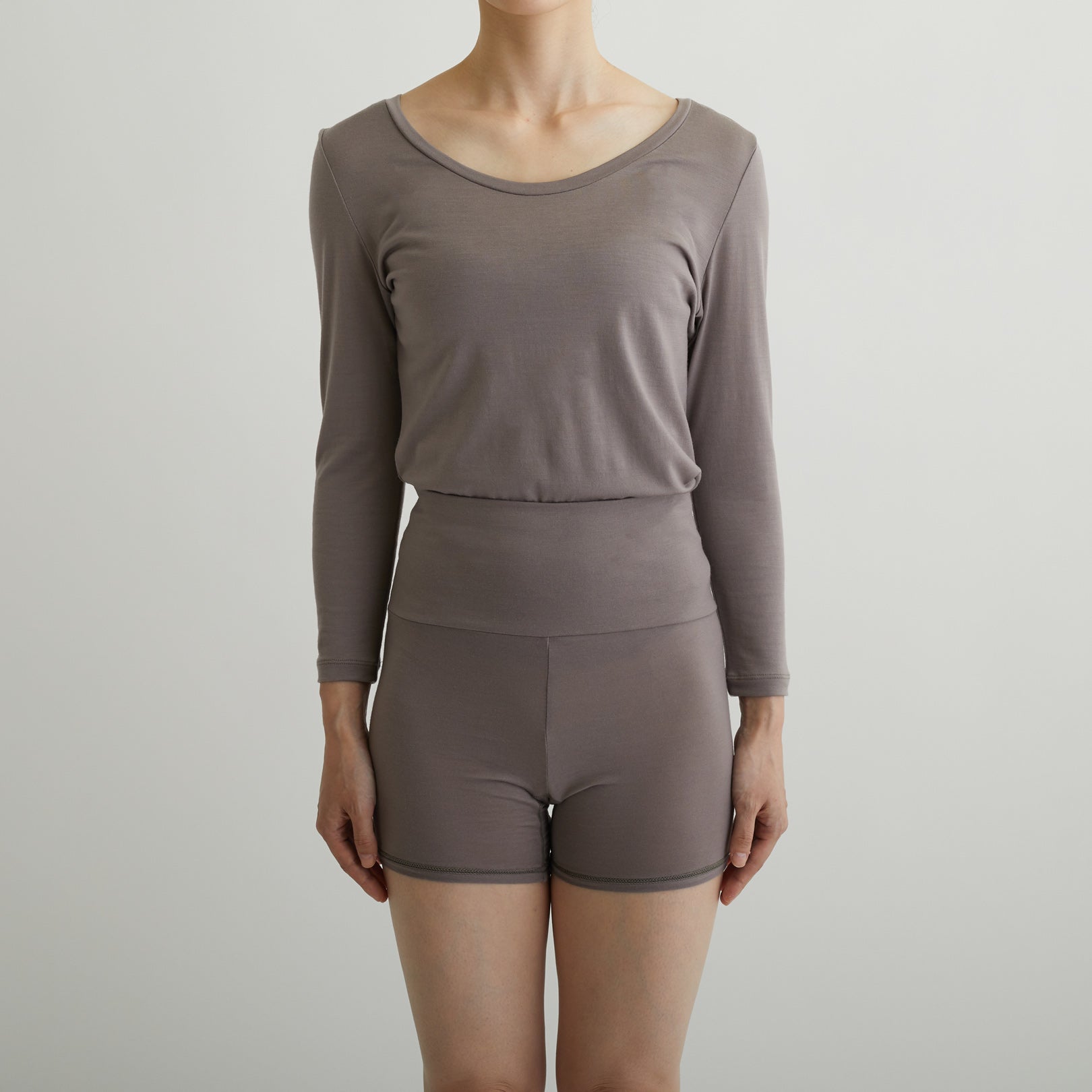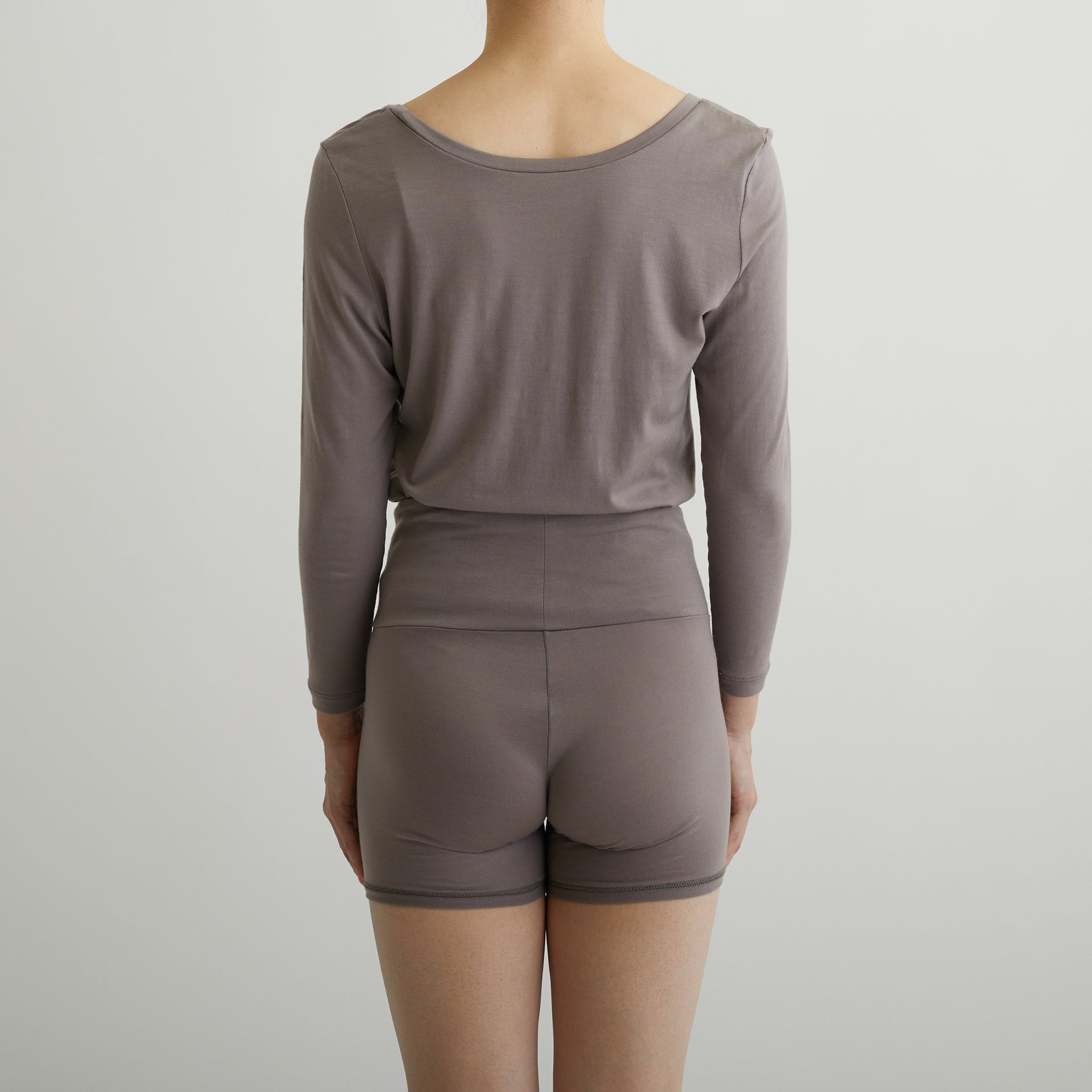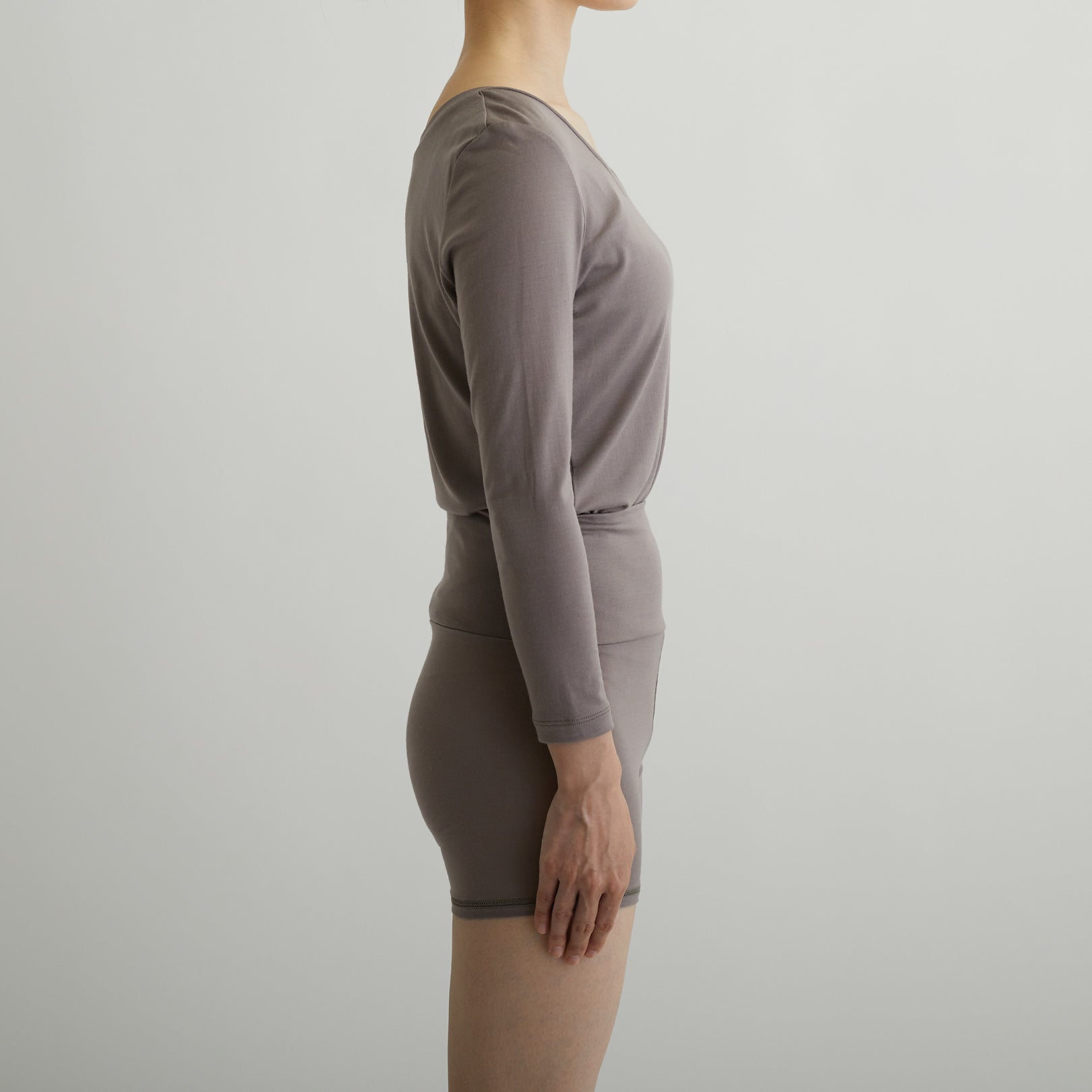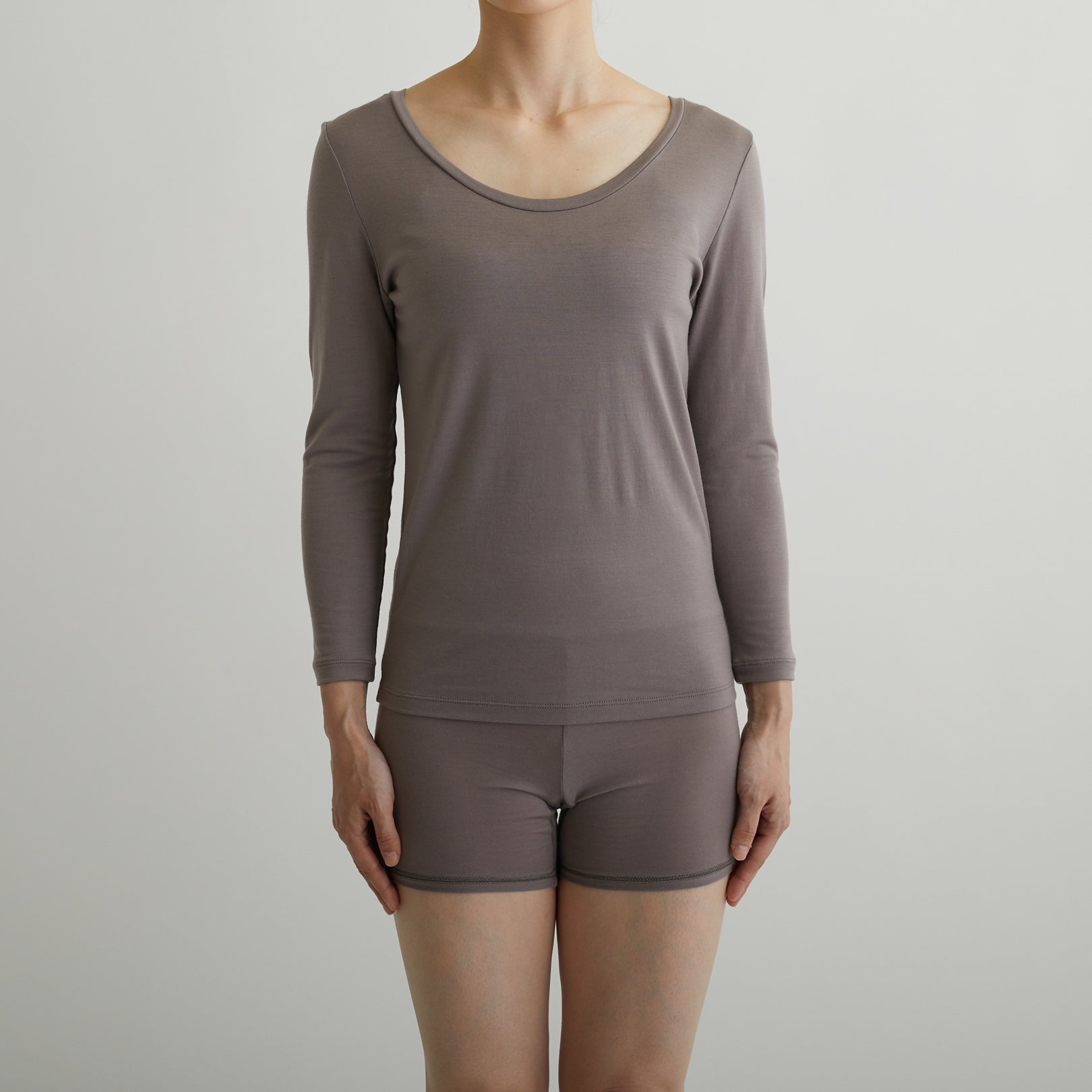 100% Merino Wool Jersey High Waist Shorts in Taupe (2022 model)
Sale price

$105.00
Regular price
(/)
---
This is the old model before the September 2023 update and will be discontinued once the remaining stock is sold out. For the latest model, please click here.
For more information on the differences between the old and new models, please see this article.
High waist boyshorts, using ultra fine 100% Merino Wool.
Recommended for sensitive skin that is prone to irritation caused by synthetic wear, or for those who want to keep their stomach warm but do not want to feel bloated.
Using ultra fine 14.5 micron (Super 180's) fibers, this extremely soft, jersey stitched merino wool fabric is rarely used in the market.
Thanks to its thermo-regulating and moisture wicking features, it's great clothes not only in the cold season but also for all seasons. Antibacterial and odor resistant. Good for activewear and convenient for travel.
Learn more about MUUGI's Super 180's Merino Wool.
No elastic is used in the waist or leg line, taking advantage of the stretch of the fabric. Wraps you in non-binding, soft comfort. Double-layered in the waist. Softly fits your curves. Thermal fabric keeps your belly warm. Short hits at the upper thigh and does not dig in. Thighs kept warm and free to move.
Seams are stitched on the outside so it is non-abrasive, especially in the thighs where skin is more sensitive to prickly sensations.
Comes with no gusset. Wear over another brief/panty you own.
Thermal
Recommended for dry, flaky skin around the hips
Prevents sweat marks
Inner pants for sheer
A warm base layer for outdoor and cold weather clothing
For Loungewear/Sleepwear
Taupe, in a reddish gray shade. A nuanced balance of calm and grace, to wear as underwear or on its own.
Made in Japan
Composition: 100% Merino Wool
Each piece by MUUGI is made of natural material, and may differ a little in color and size.
Tips for 100% Merino Wool High Waist Shorts
Super 180's Merino Wool Jersey Fabric

Jersey fabric using a very rare 100% ultra-fine Merino wool yarn at 14.5 microns (Super 180's), which is hardly available in the market.
All our fabrics and garments are manufactured in Japan. An epitome of Japanese craftsmanship excellence.

For more information on our ultra-fine merino wool, click here.
How to Wash and Care

Our 100% Merino Wool Series uses ultra fine 14.5μ fibers, equal to or finer than cashmere, with a shrink-resistant finish that can be washed in water at home.

Be sure to use neutral detergent, or 'Delicate Wash' detergent. Use of a mild alkaline detergent may cause shrinkage. Use of fabric softener is also recommended. Please refrain from using bleach.
Be sure to place your clothes in the mesh laundry bag.
Hand wash or select a cold, delicate cycle on your washing machine, which is usually called 'delicate' or 'Hand Wash'.

For more information on how to wash and care, click here.
About Shopping
Choose options