Pop-up Store at Hankyu Department Store Umeda Main Store, Osaka from 5/31 to 6/13
We are pleased to announce our participation in an upcoming pop-up event hosted by the lifestyle shop about her. at the Hankyu Umeda Main Store in Osaka.
This event, themed around the "Five Senses", offers a unique opportunity to experience a fulfilling and rejuvenating time in a space filled with plants, featuring clothing, fragrances, and more.
MUUGI offers a range of 100% Silk Underwear and Tops, 100% Silk Knit Series and Cotton & Silk Rib Series for this season.
We will prepare fitting samples for all sizes, including underwear and panties, so that you can personally feel and confirm the texture and fit. If you are unsure about the sizing or simply want to see and feel our products, we invite you to take advantage of this opportunity.
MUUGI brand director will also be present on 6/2 and 6/3.
This will be our first opportunity to exhibit in the Kansai area, so we would be delighted if those in the area could come and join us.
Event Details:
- Duration: 31 May to 13 June 2023
- Opening Hours: 10:00 AM to 8:00 PM
- Director's Availability: 6/2 (Fri) from 10:00 AM to 8:00 PM, 6/3 (Sat) from 10:00 AM to 4:00 PM
- Location: 4th Floor, Cotocoto Stage 41 Hankyu Umeda Main Store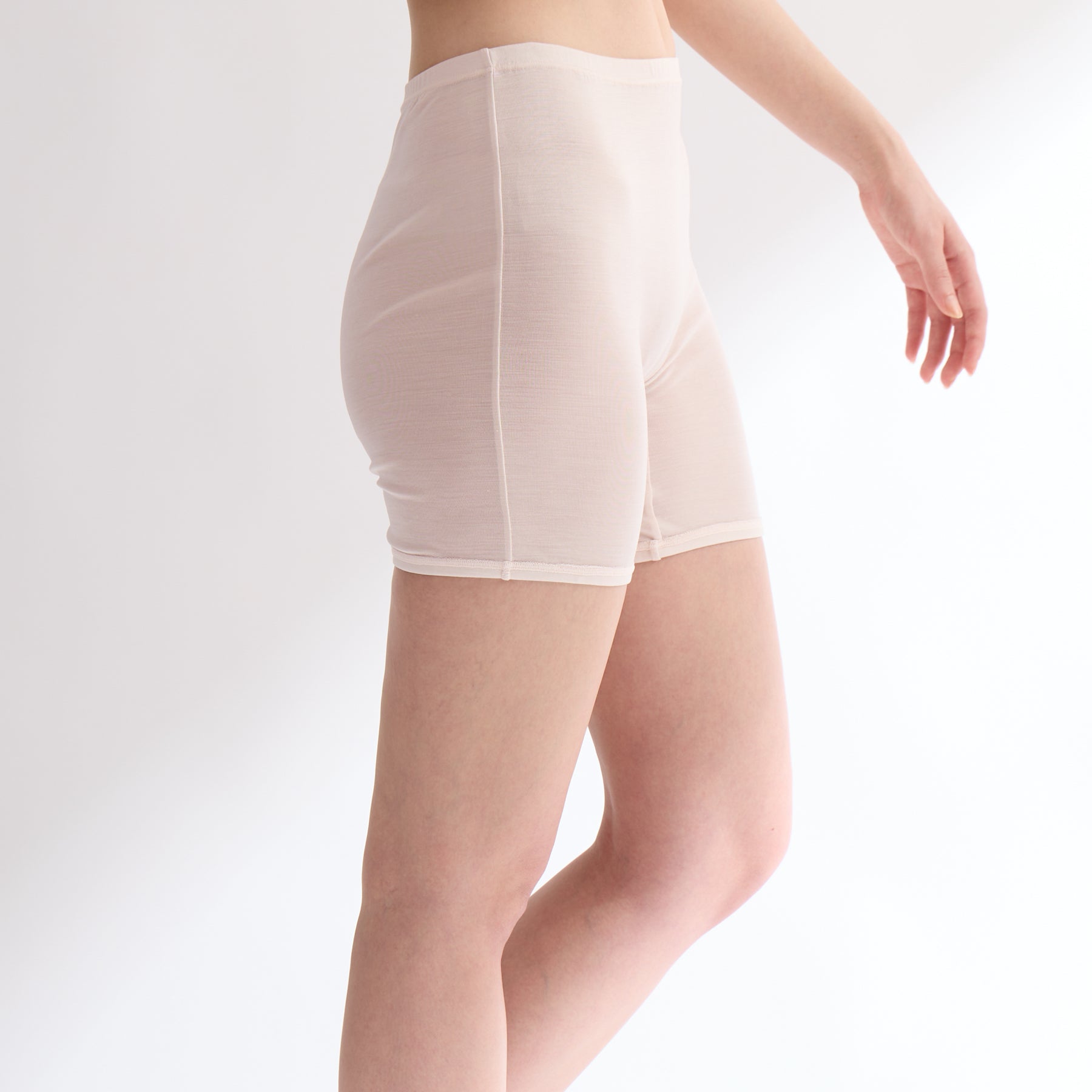 Introducing 100% Silk Long Boy Shorts
We are excited to announce the arrival of our new "100% Silk Long Boy Shorts" in our silk 100% underwear series, made with original silk fabric. These versatile pieces can be worn as panties or ...
Read more