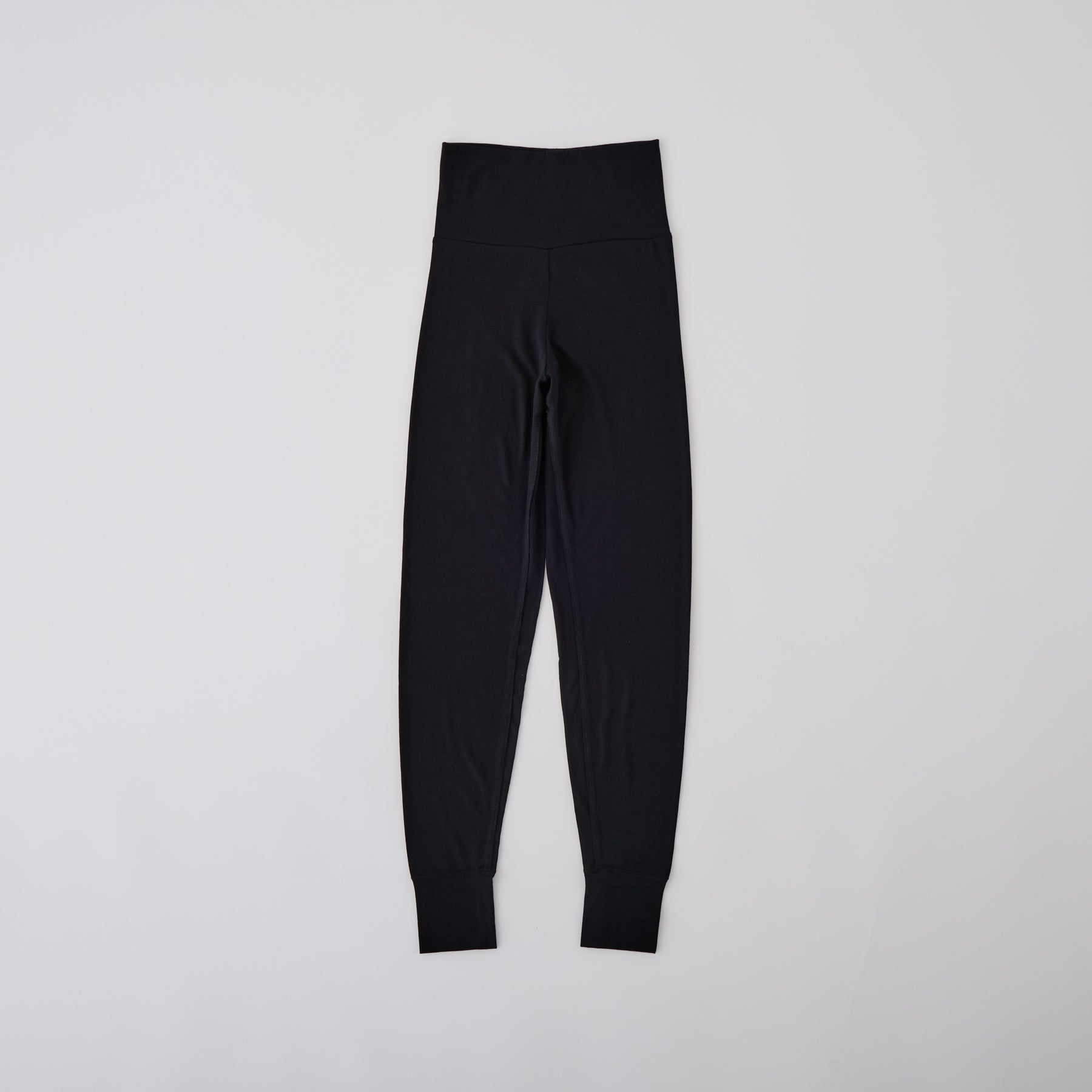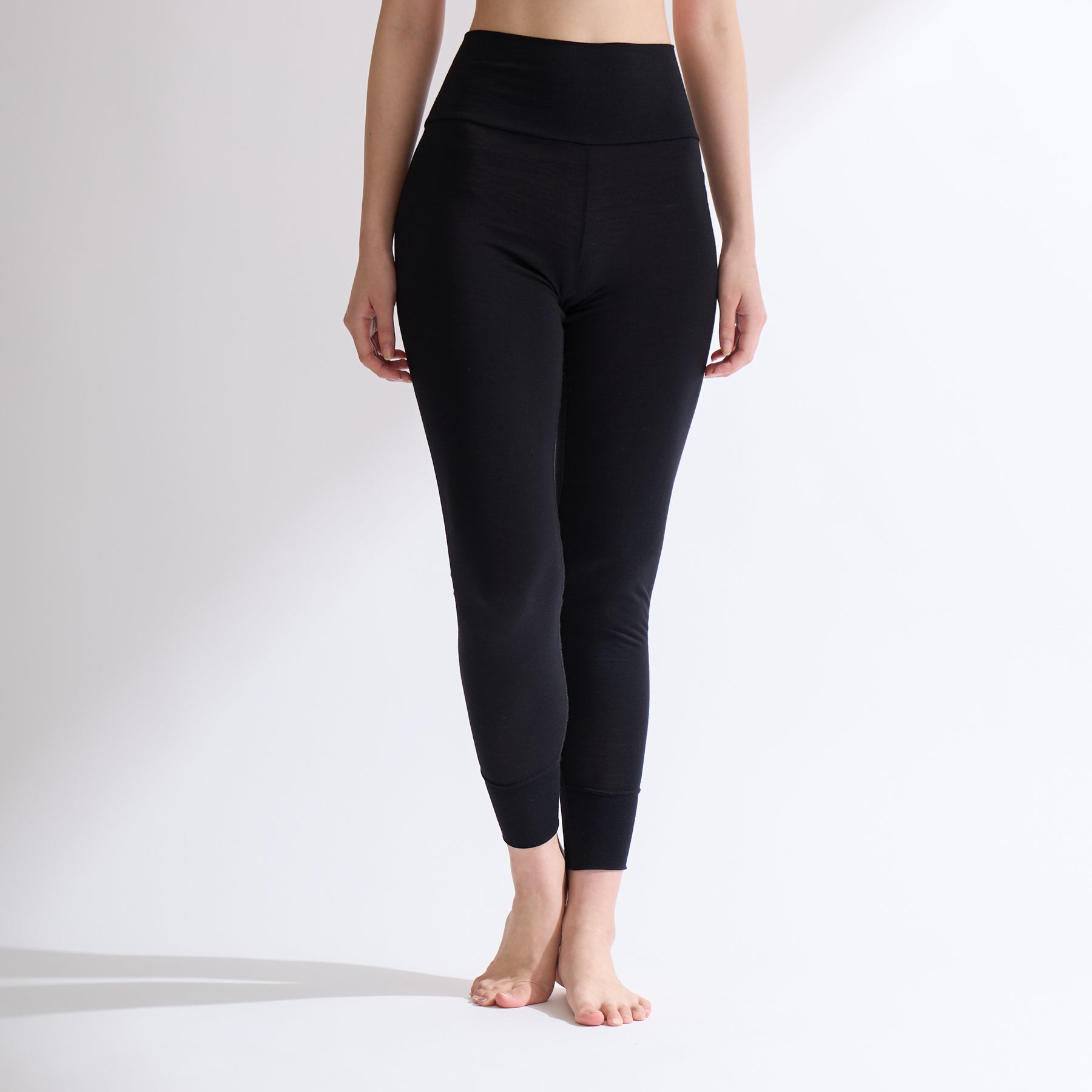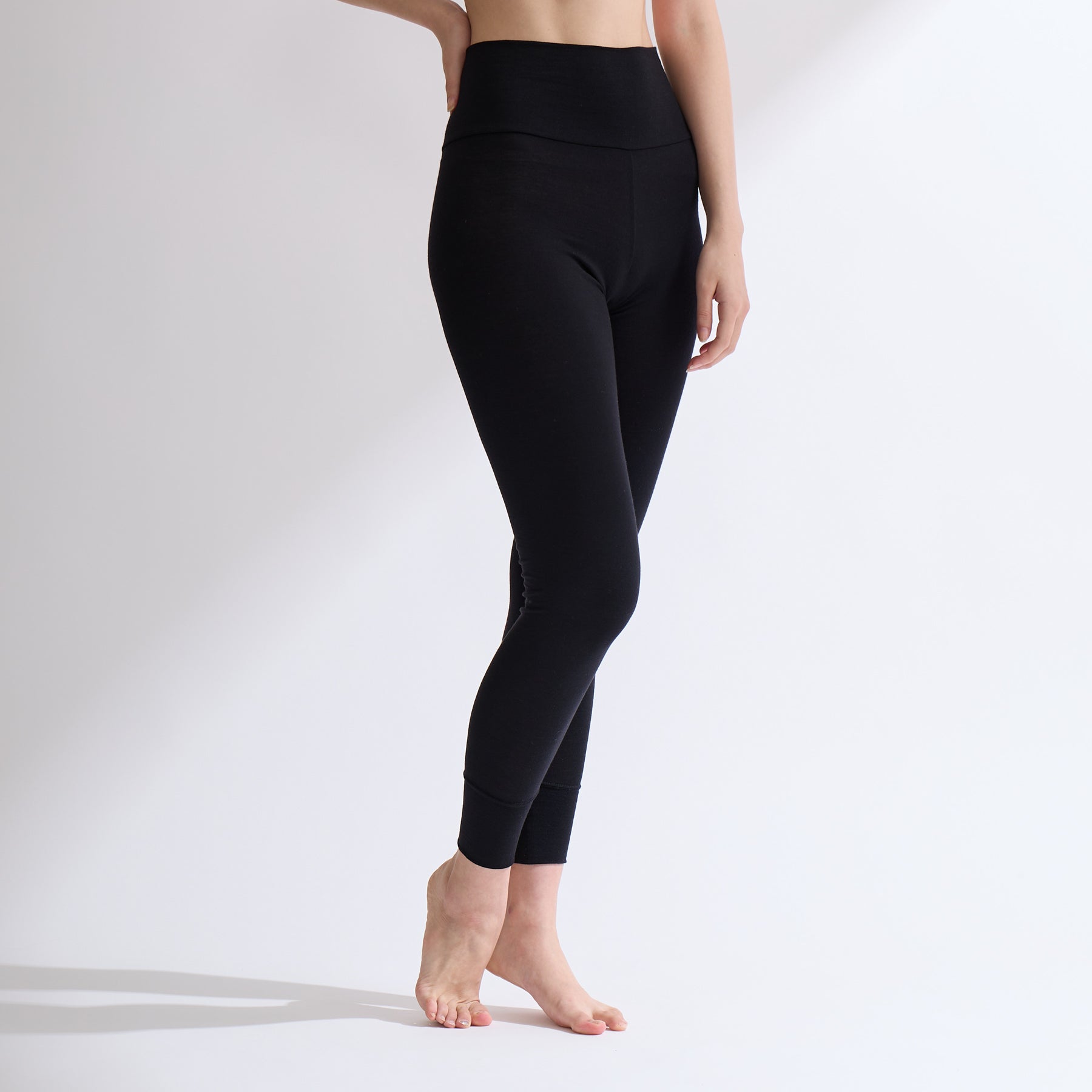 100% Merino Wool Jersey Leggings in Black
Sale price

$160.00
Regular price
(/)
---
Long Leggings, using 100% ultra-fine Merino Wool.
Perfect for those seeking warmth and insulation around the waist and legs without sacrificing style, these high-waisted leggings provide a snug fit from the waist down to the ankles, thanks to the soft and luxurious Merino Wool fabric.
Our selective jersey stitched fabric is made from 100% ultra fine 14.5 micron (Super 180's) fibers, which are exceptionally rare in the market. This fabric is extremely soft and has a smooth, natural shine.
Learn more about MUUGI's Super 180's Merino Wool Fabric.
No elastic is used in the waist or leg line, taking advantage of the stretch of the fabric. Wraps you in non-binding, soft comfort. Double-layered in the waist. Softly fits your curves. Thermal fabric keeps your belly warm.
The double-layered cuffs at the ankles ensure complete coverage and enhanced insulation, making them ideal for combating the chill.
To maximize comfort, we've designed the seams on the thigh area to be outward-facing, minimizing any uncomfortable prickly sensations against your skin.
Thermal
Recommended for dry, flaky skin
Prevents sweat marks
Inner pants for sheer clothing
A warm base layer for outdoor and cold weather clothing
This series is Woolmark certified, signifying it meets the quality standards set by the Woolmark Company.
Basic Black in a rich, dark shade. With wool's soft shine, this elevated black is easily a daily essential.
Made in Japan
Composition: 100% Merino Wool
Each piece by MUUGI is made of natural material, and may differ a little in color and size.
Need a guide to choose your size? Click here for more images of different sized models in this product.
Tips for 100% Merino Wool Jersey Leggings
Super 180's Merino Wool Fabric

Using ultra fine 14.5μ (Super 180's) fibers, this extremely soft, jersey stitched merino wool fabric is rarely used in the market.
All our fabrics and garments are manufactured in Japan. An epitome of Japanese craftsmanship excellence.

For more information on our ultra-fine merino wool, click here.
How to Wash and Care

Our 100% Merino Wool Series uses ultra fine 14.5μ fibers, equal to or finer than cashmere, with a shrink-resistant finish that can be washed in water at home.

Be sure to use neutral detergent, or 'Delicate Wash' detergent. Use of a mild alkaline detergent may cause shrinkage. Use of fabric softener is also recommended. Please refrain from using bleach.
Be sure to place your clothes in the mesh laundry bag.
Hand wash or select a cold, delicate cycle on your washing machine, which is usually called 'delicate' or 'Hand Wash'.

For more information on how to wash and care, click here.
About Shopping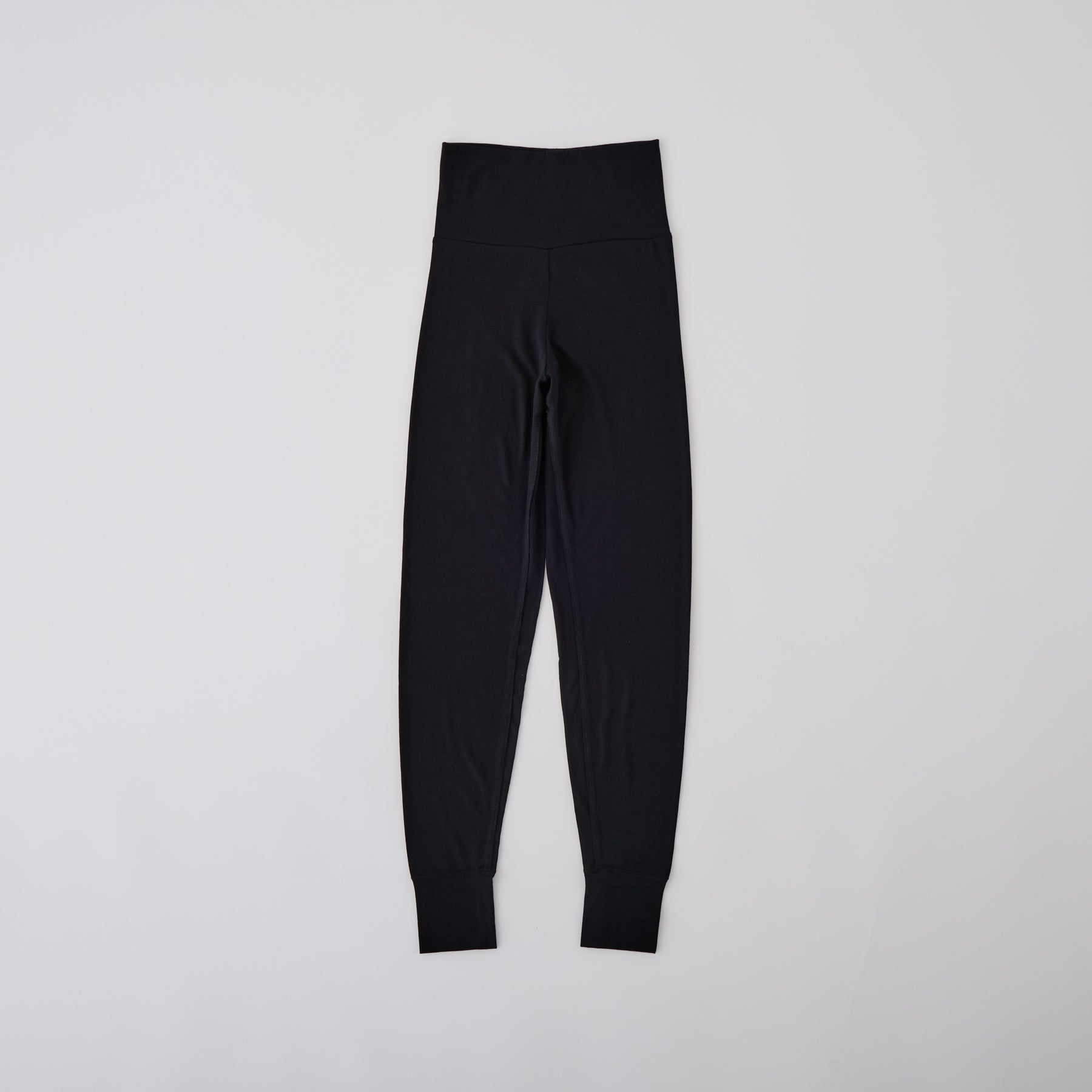 100% Merino Wool Jersey Leggings in Black
Sale price

$160.00
Regular price
Choose options