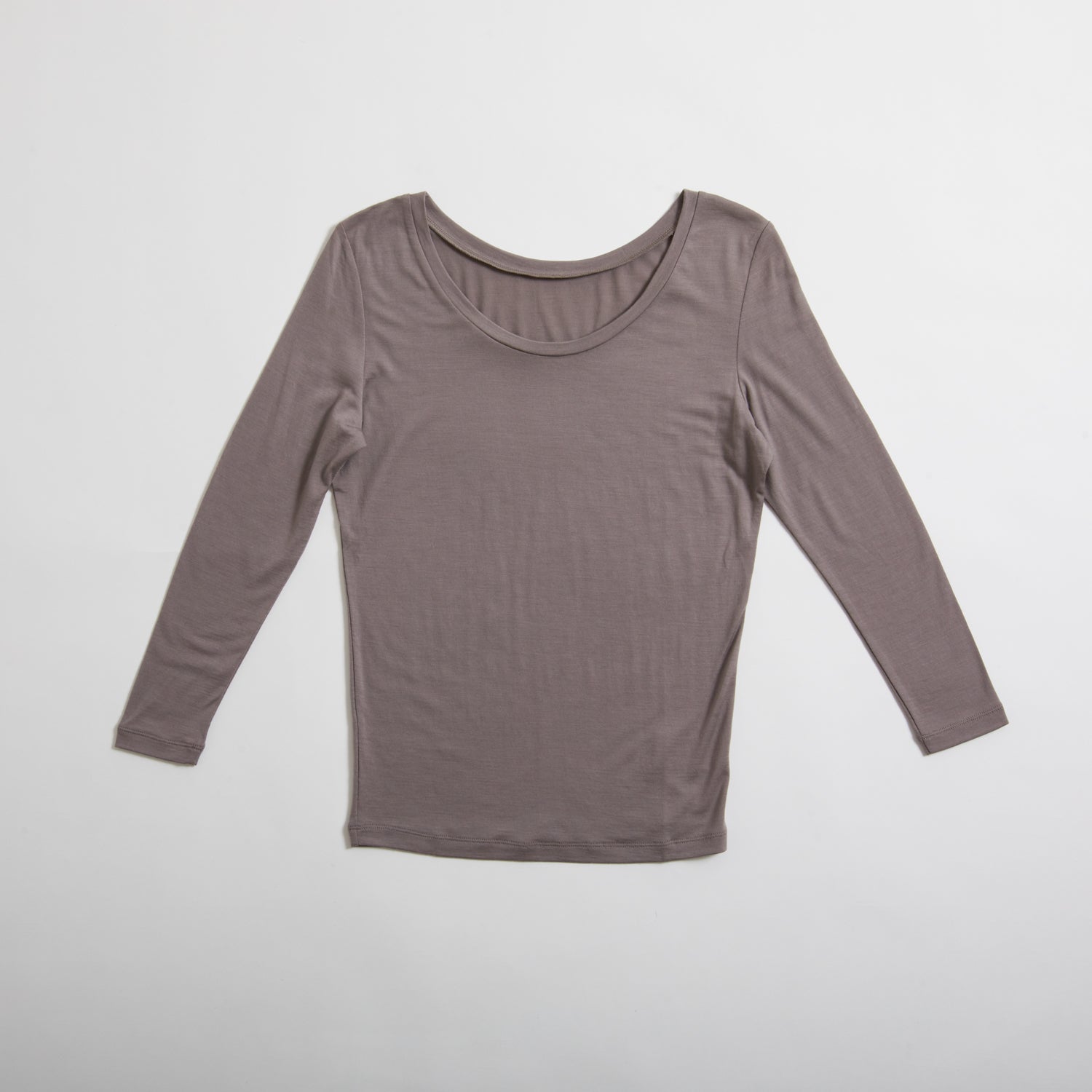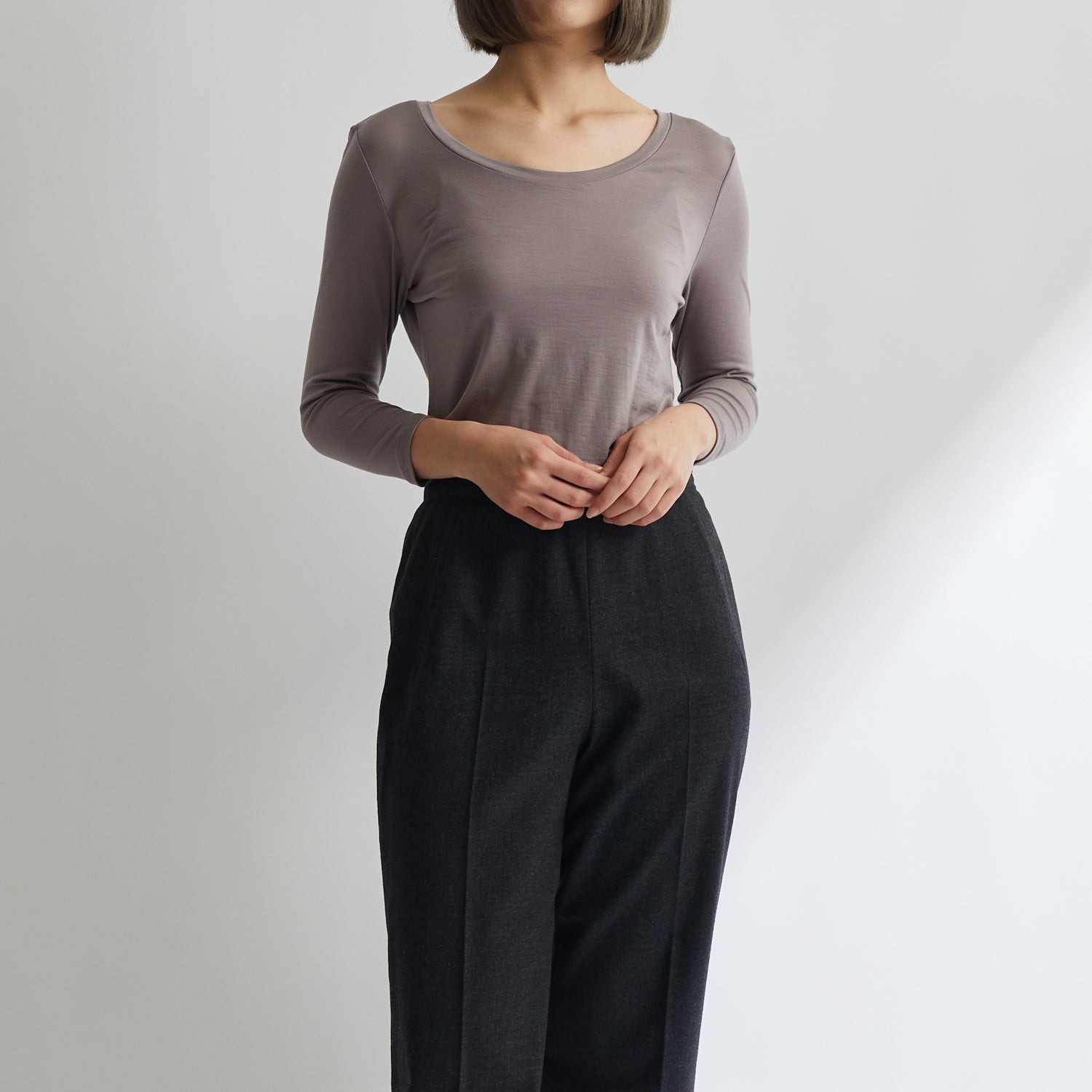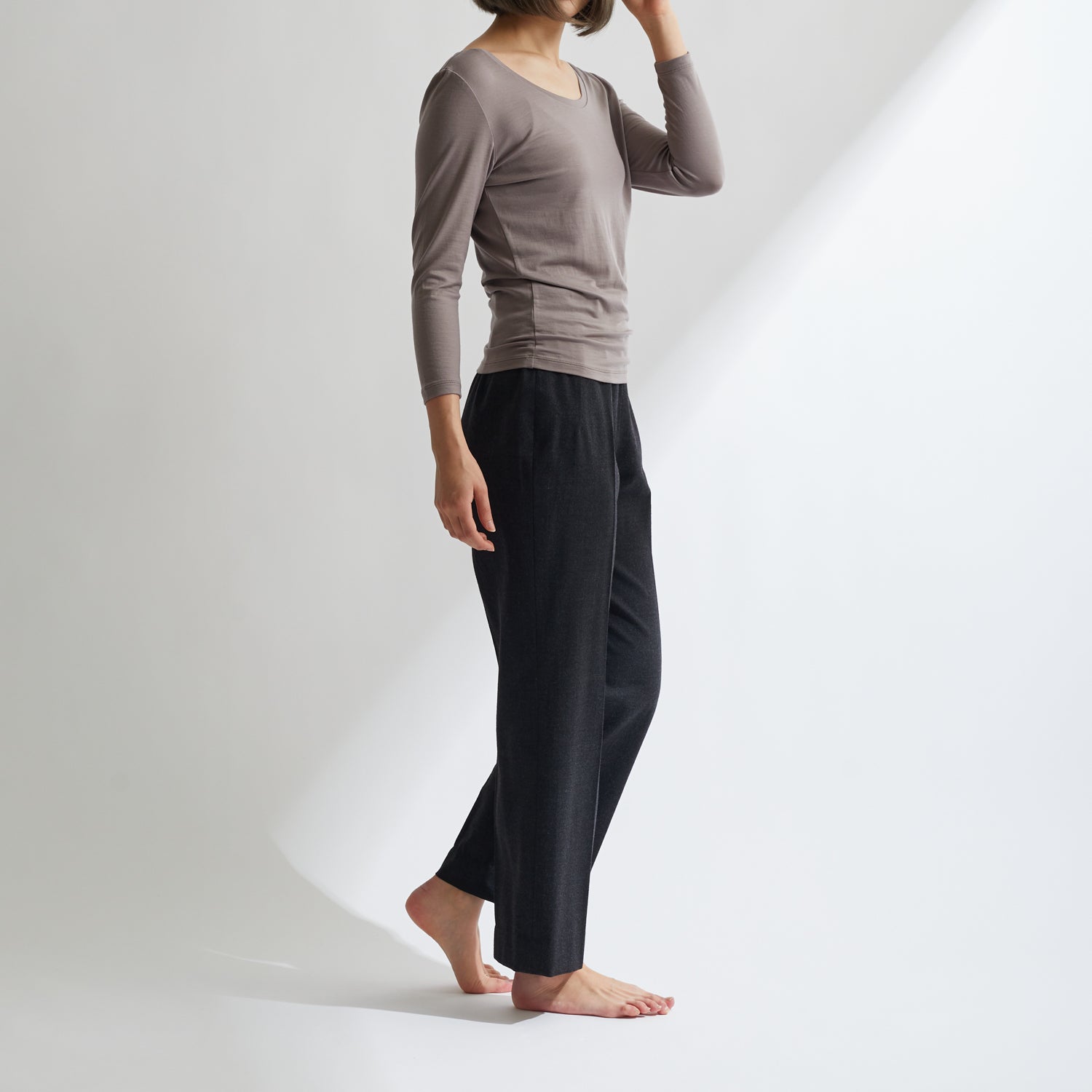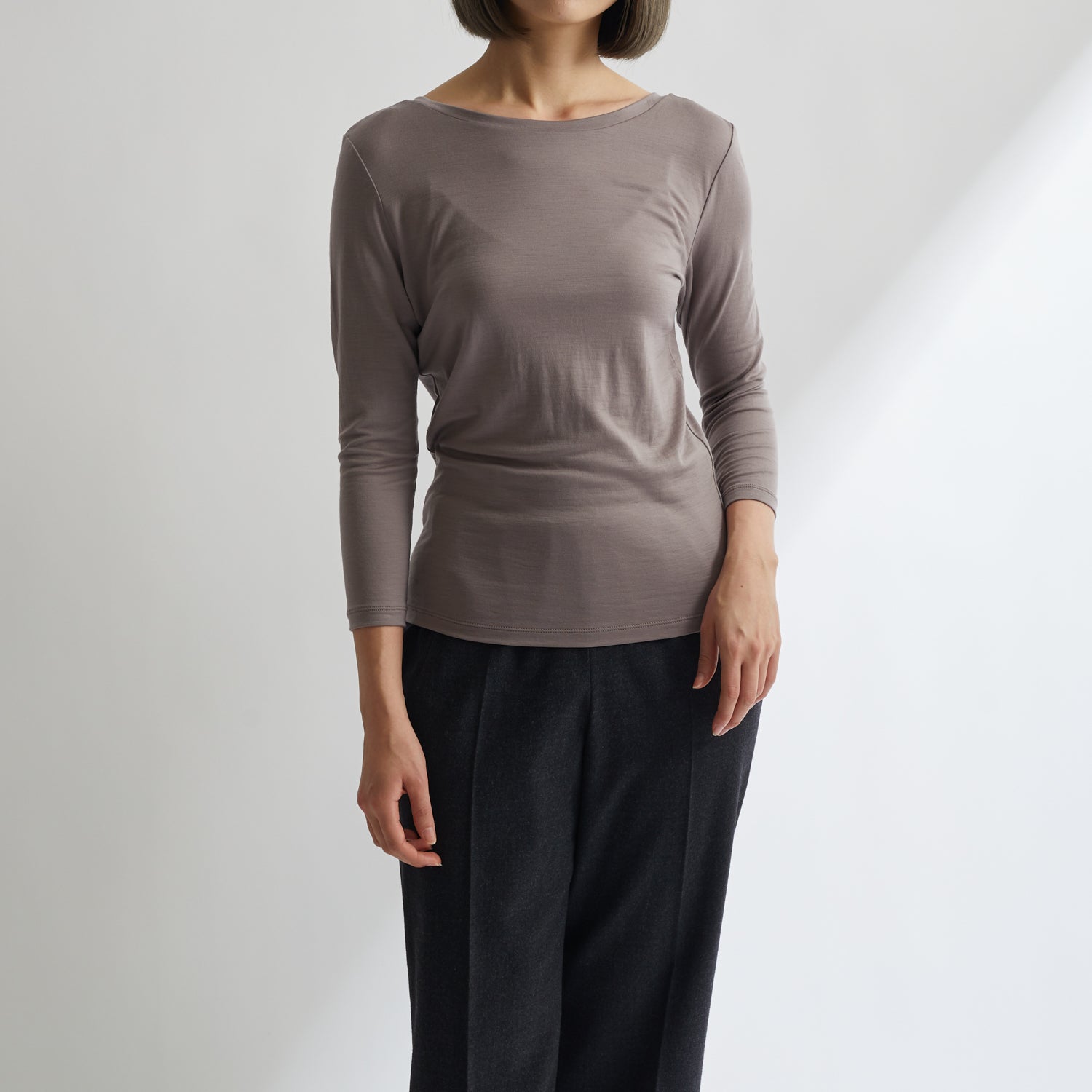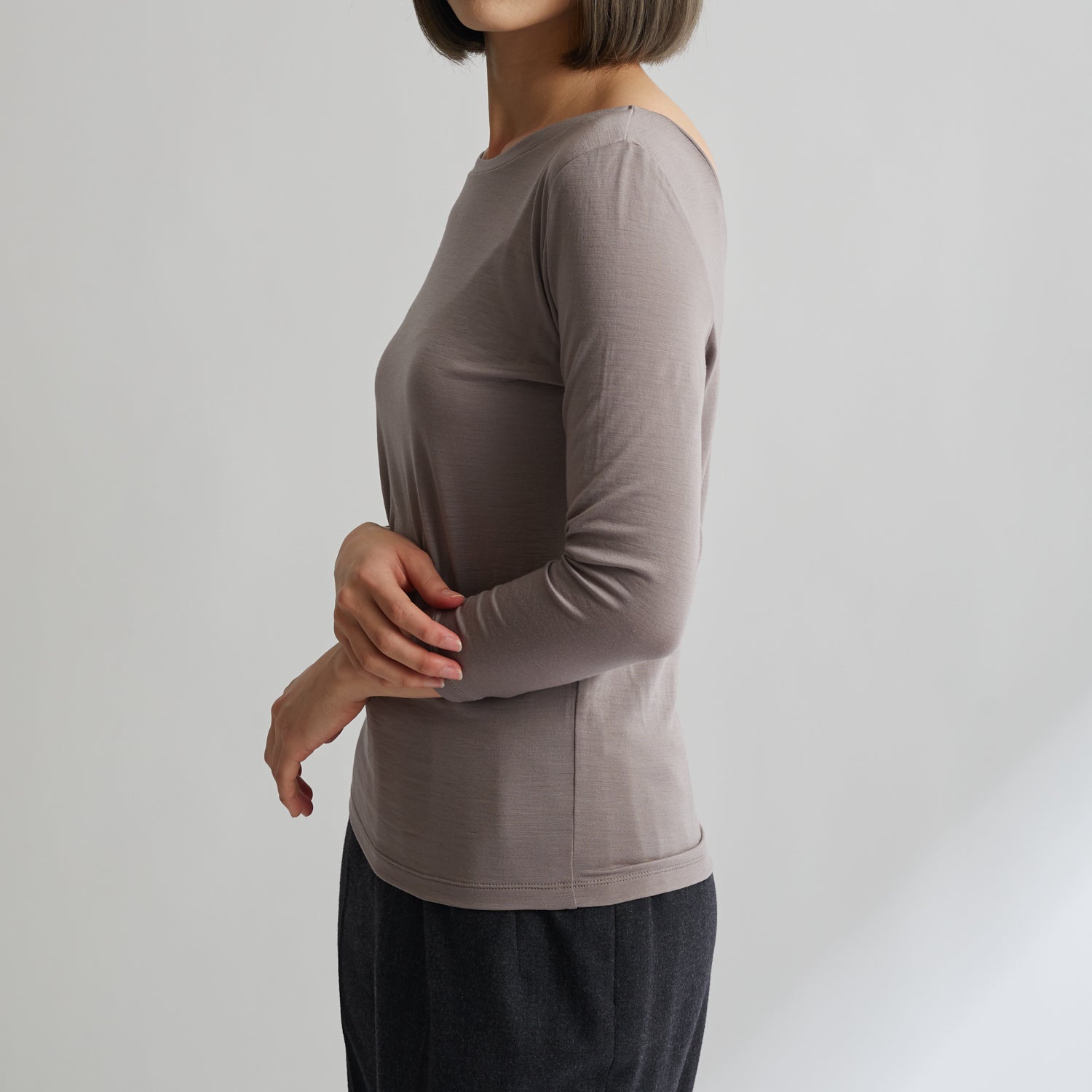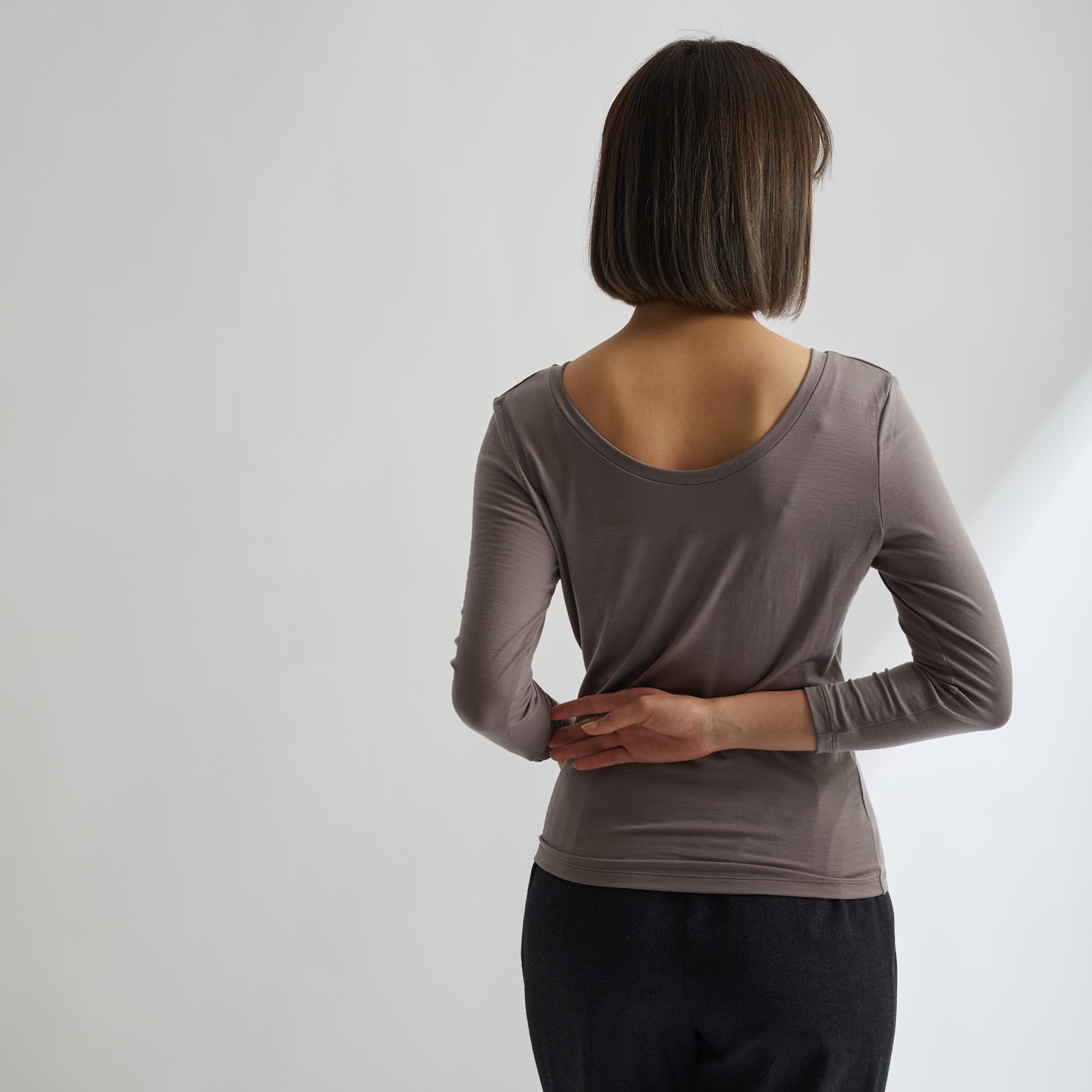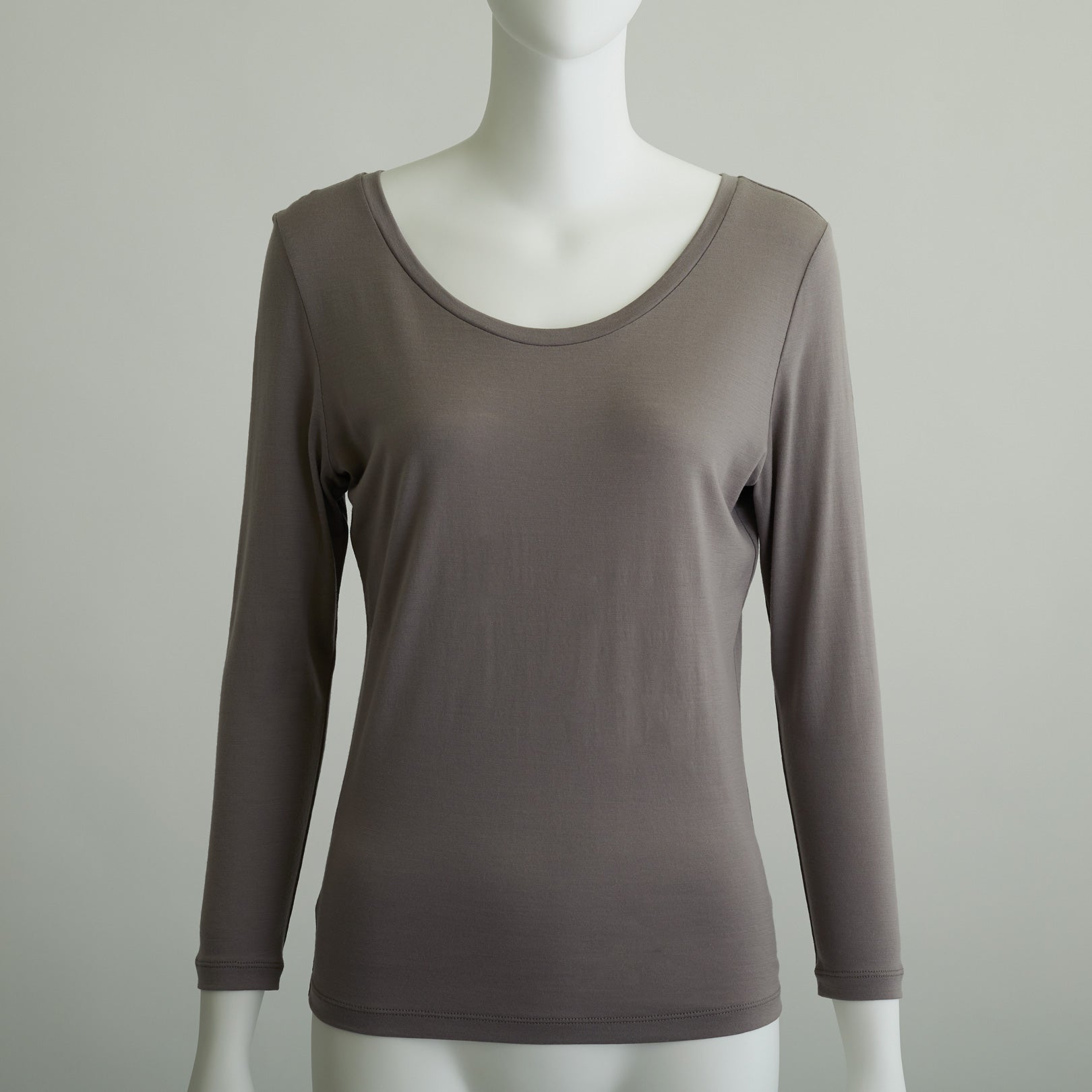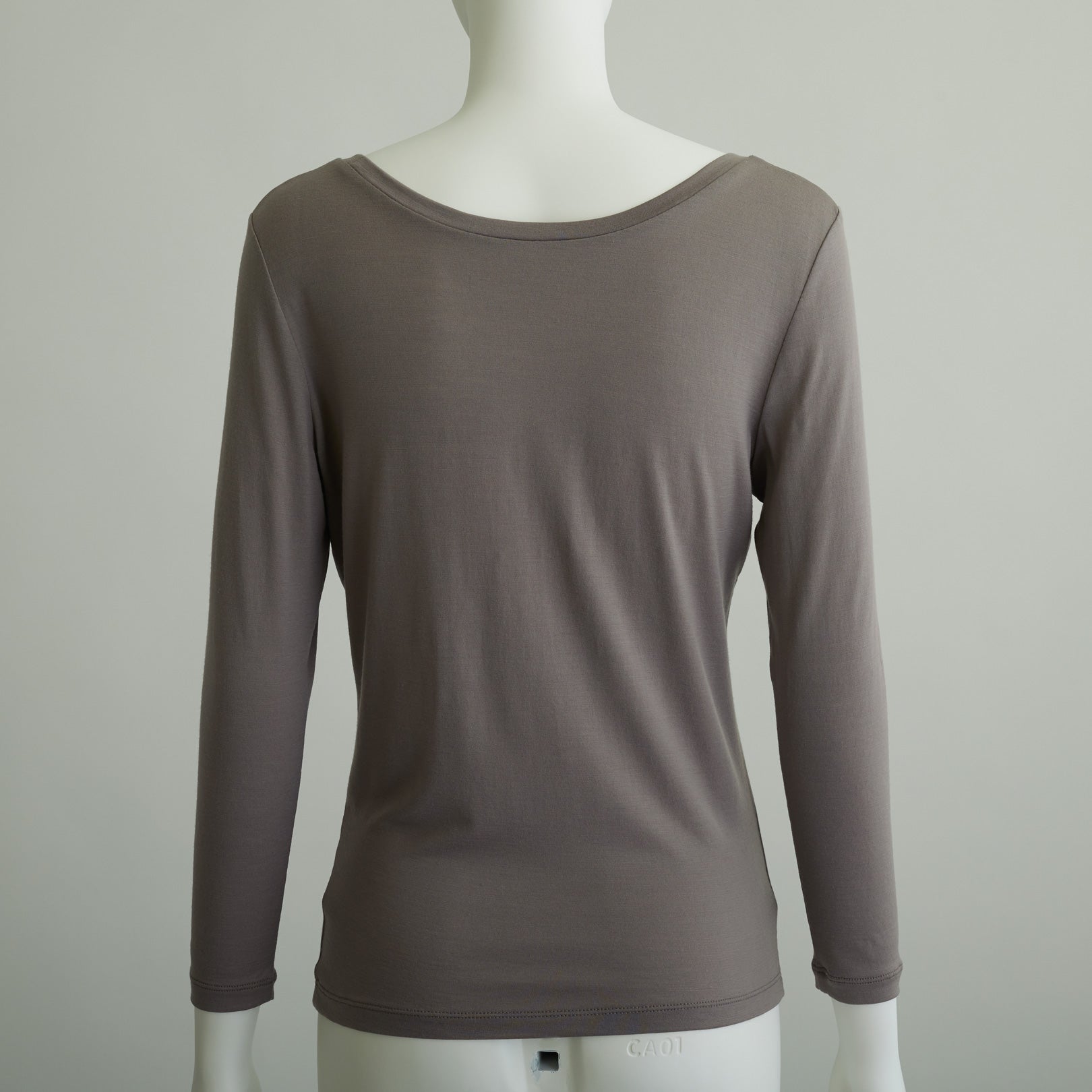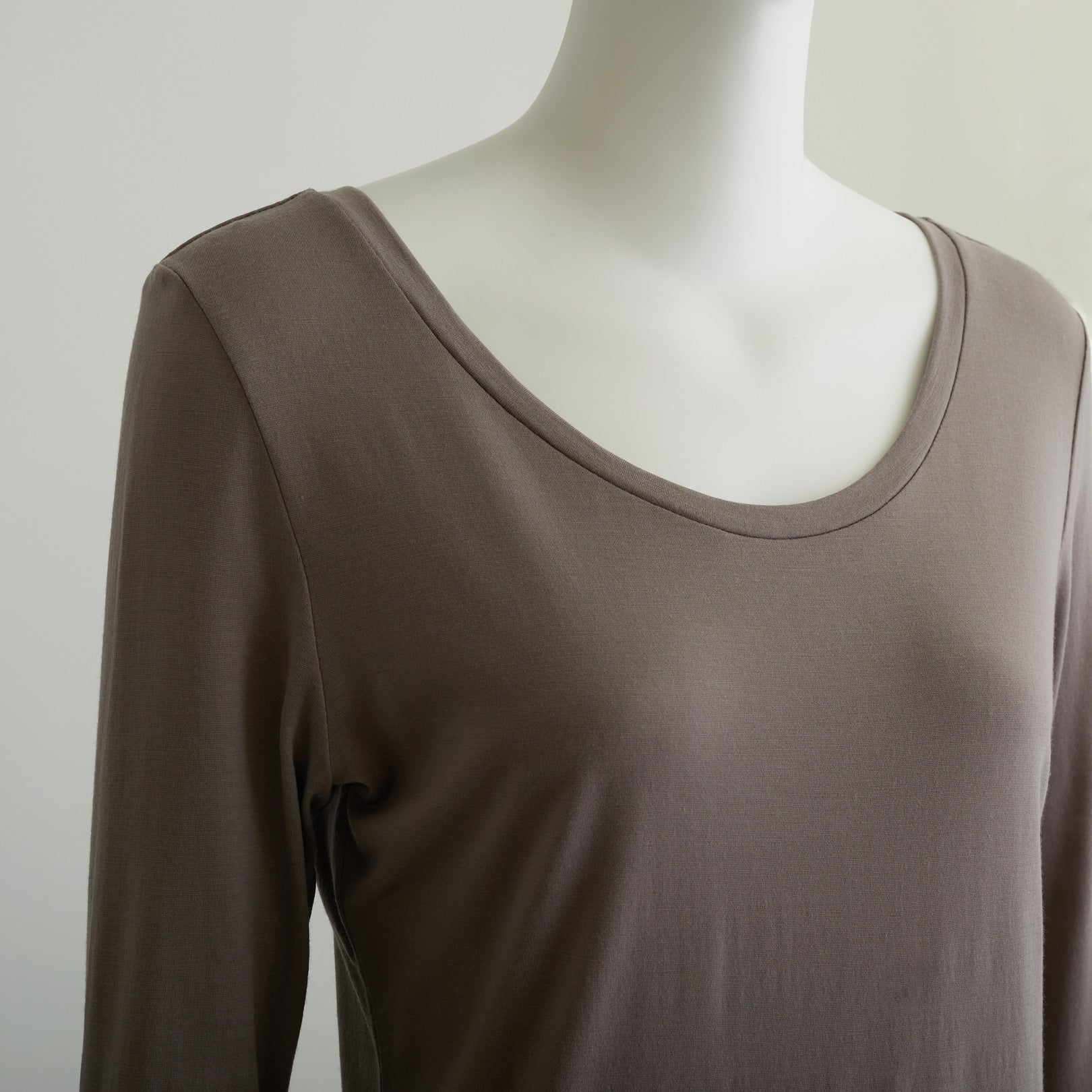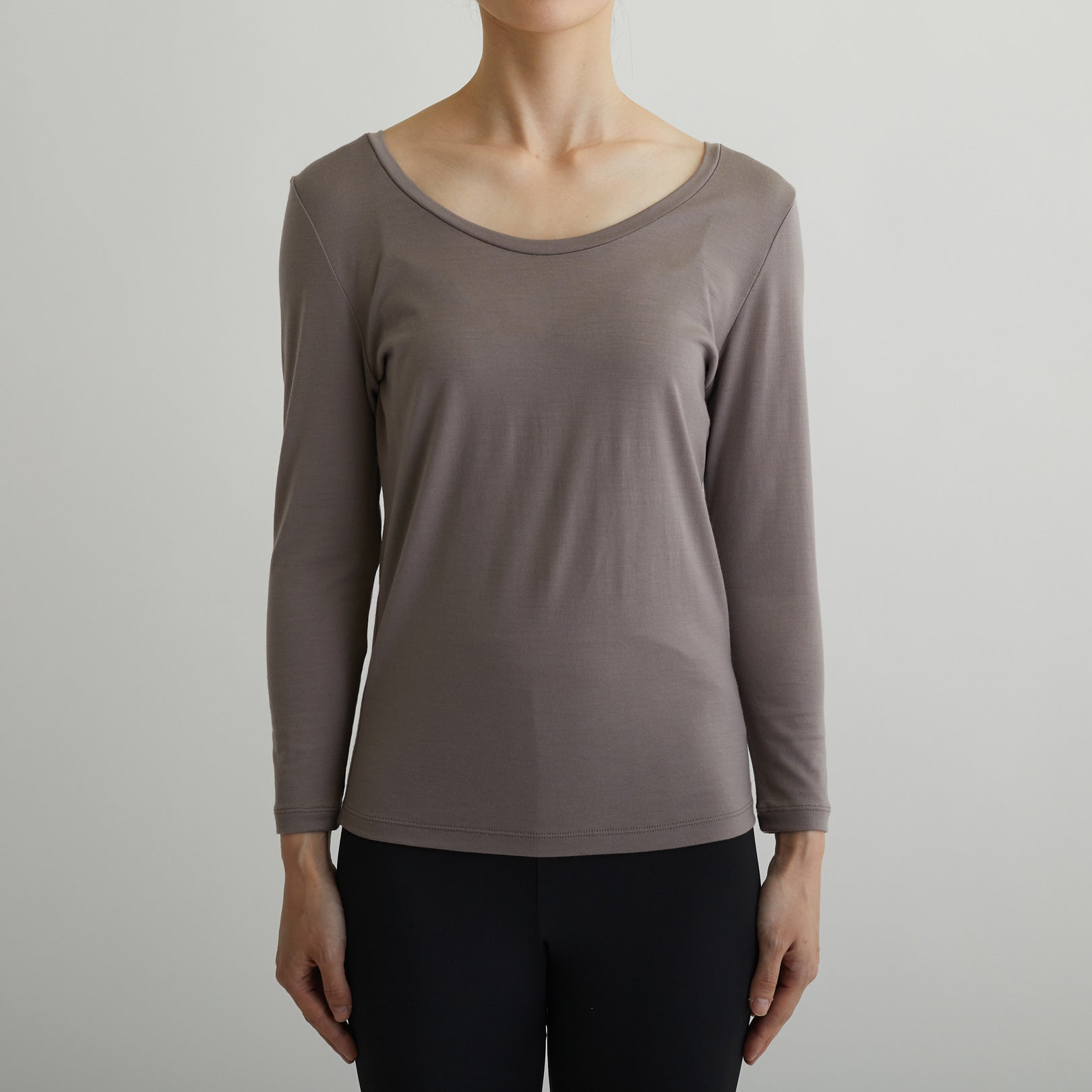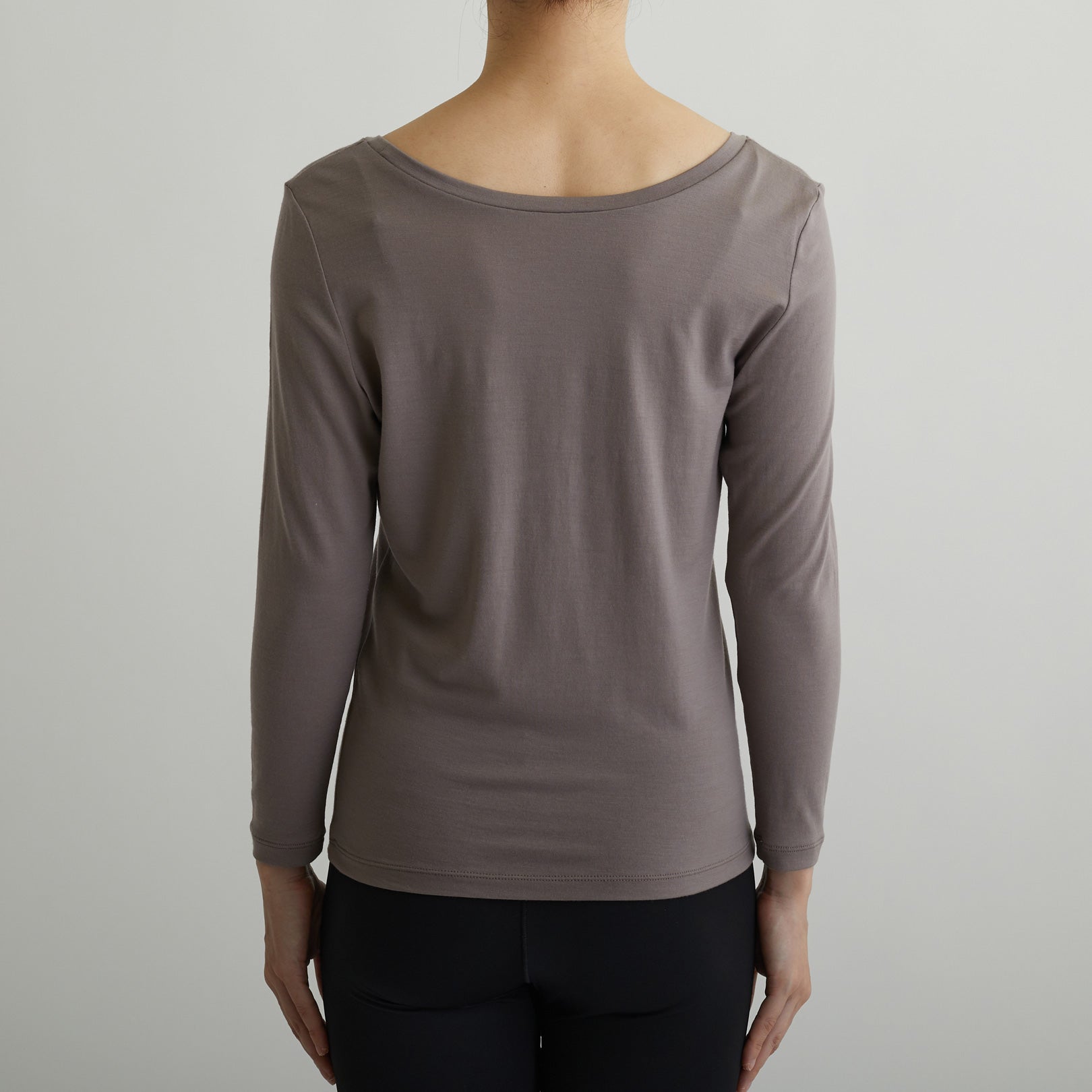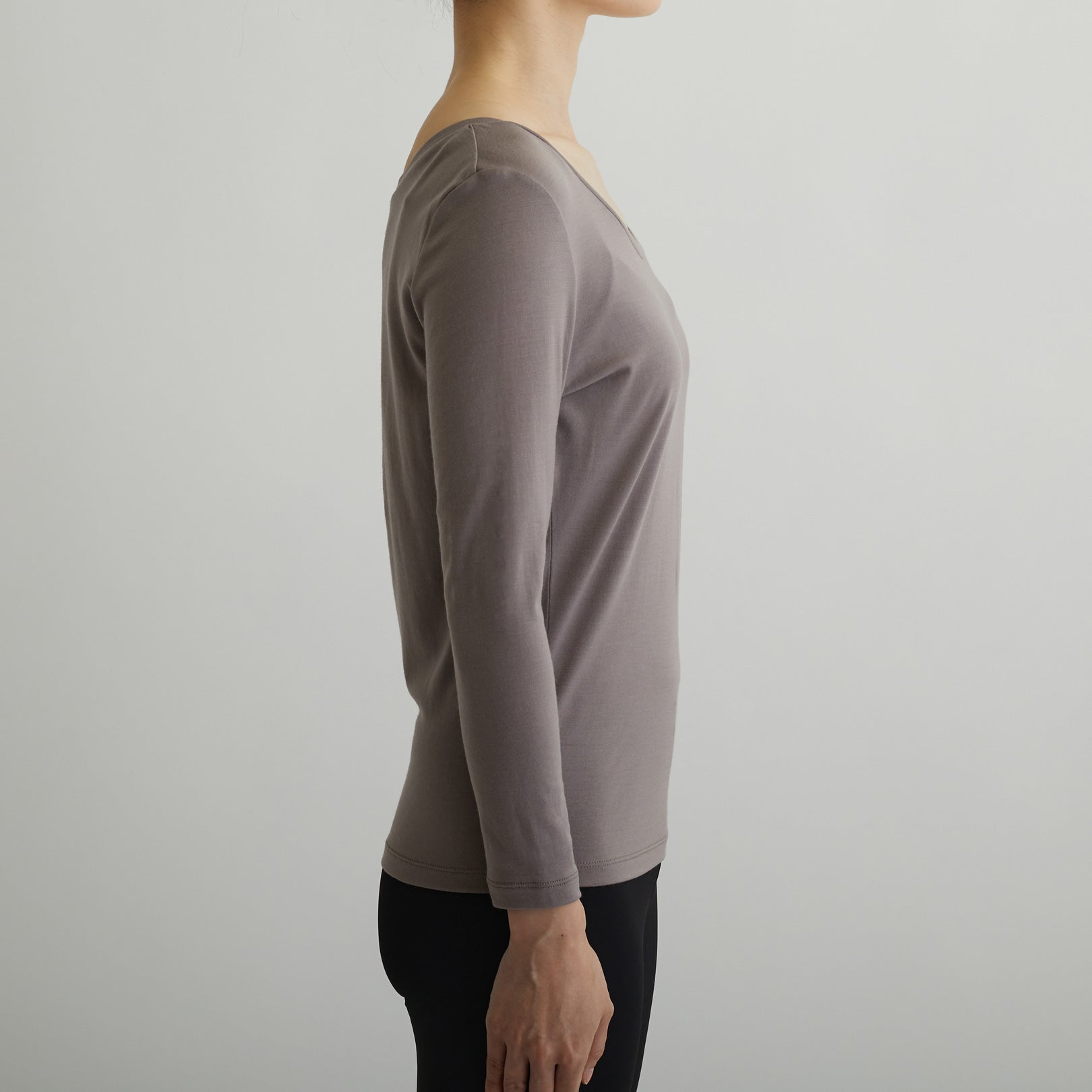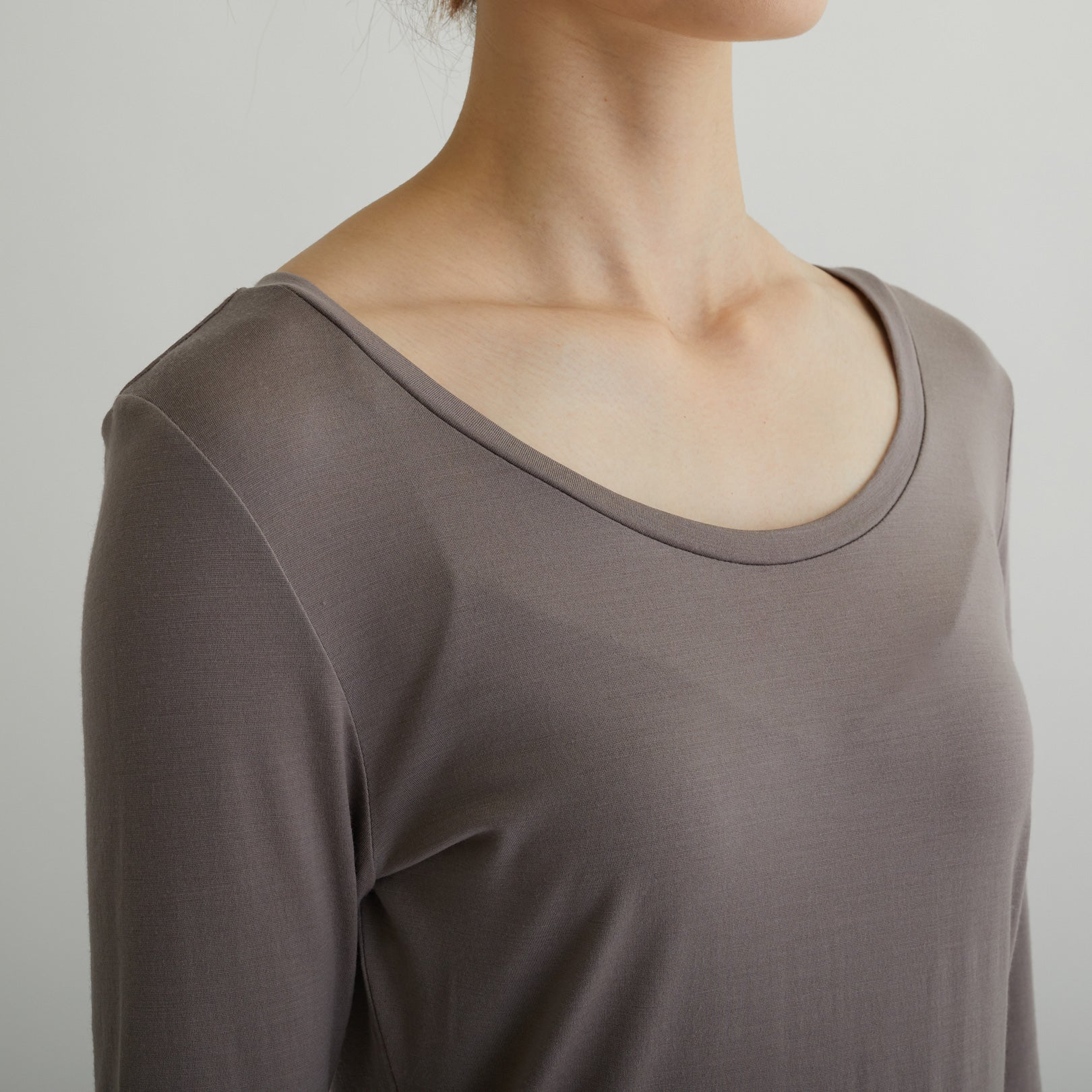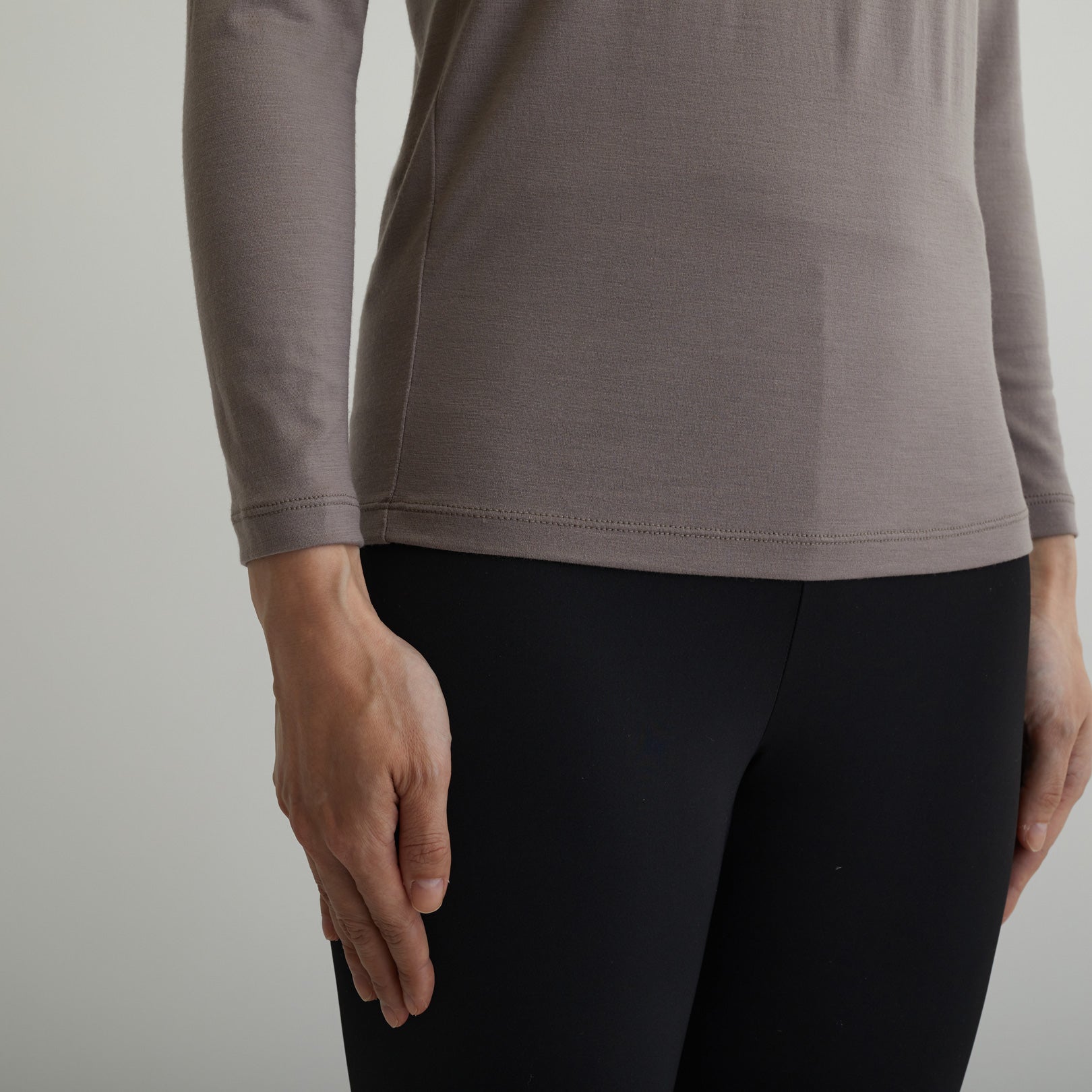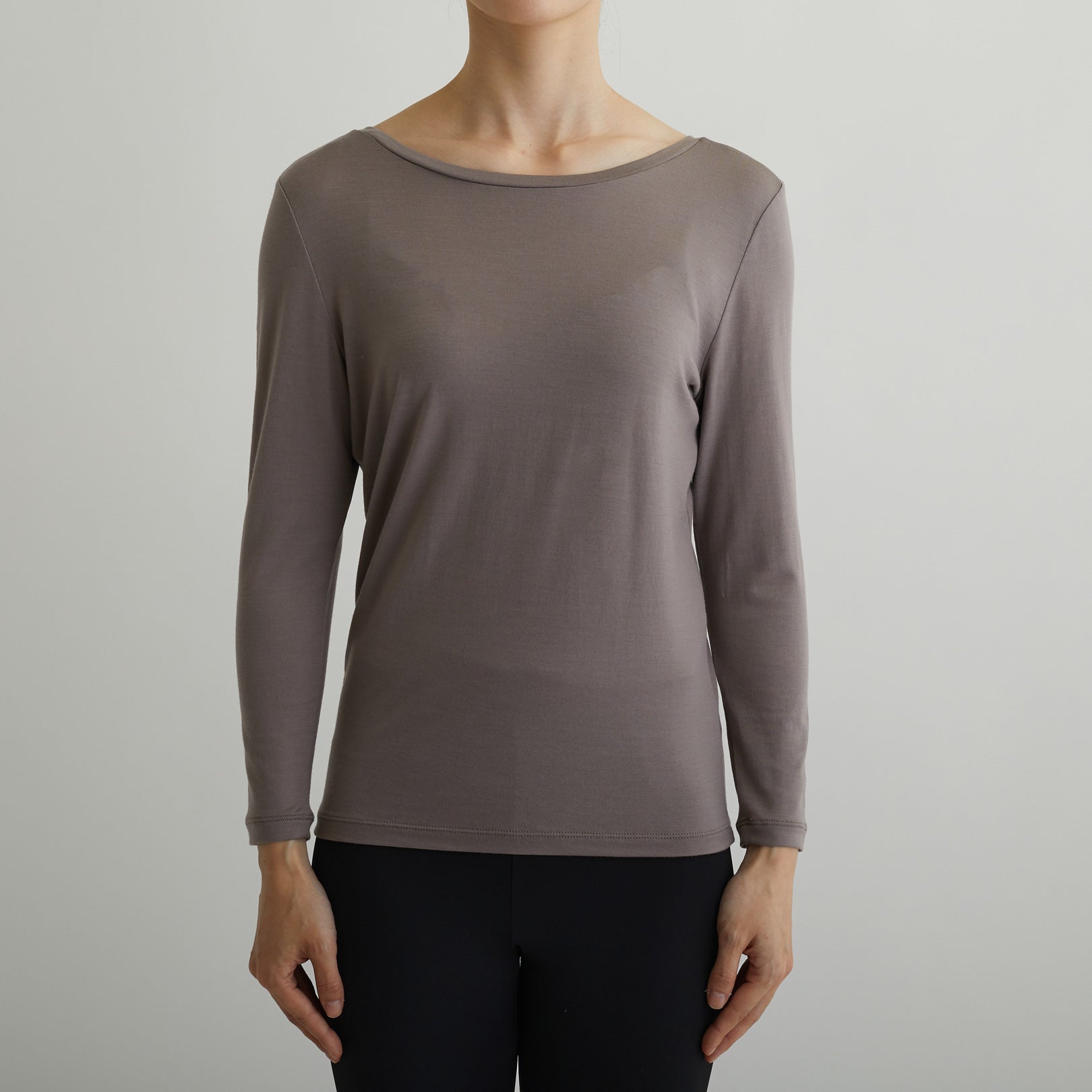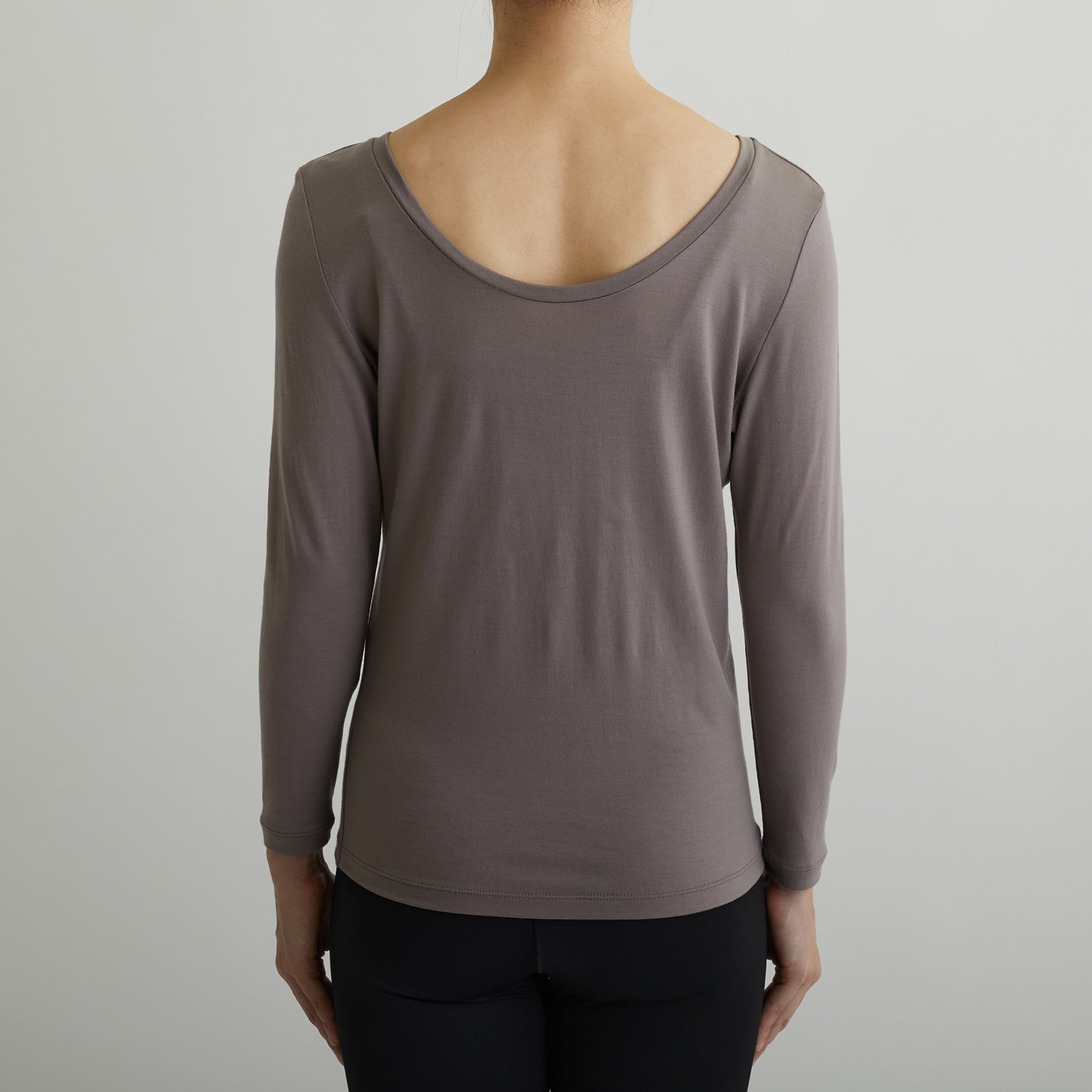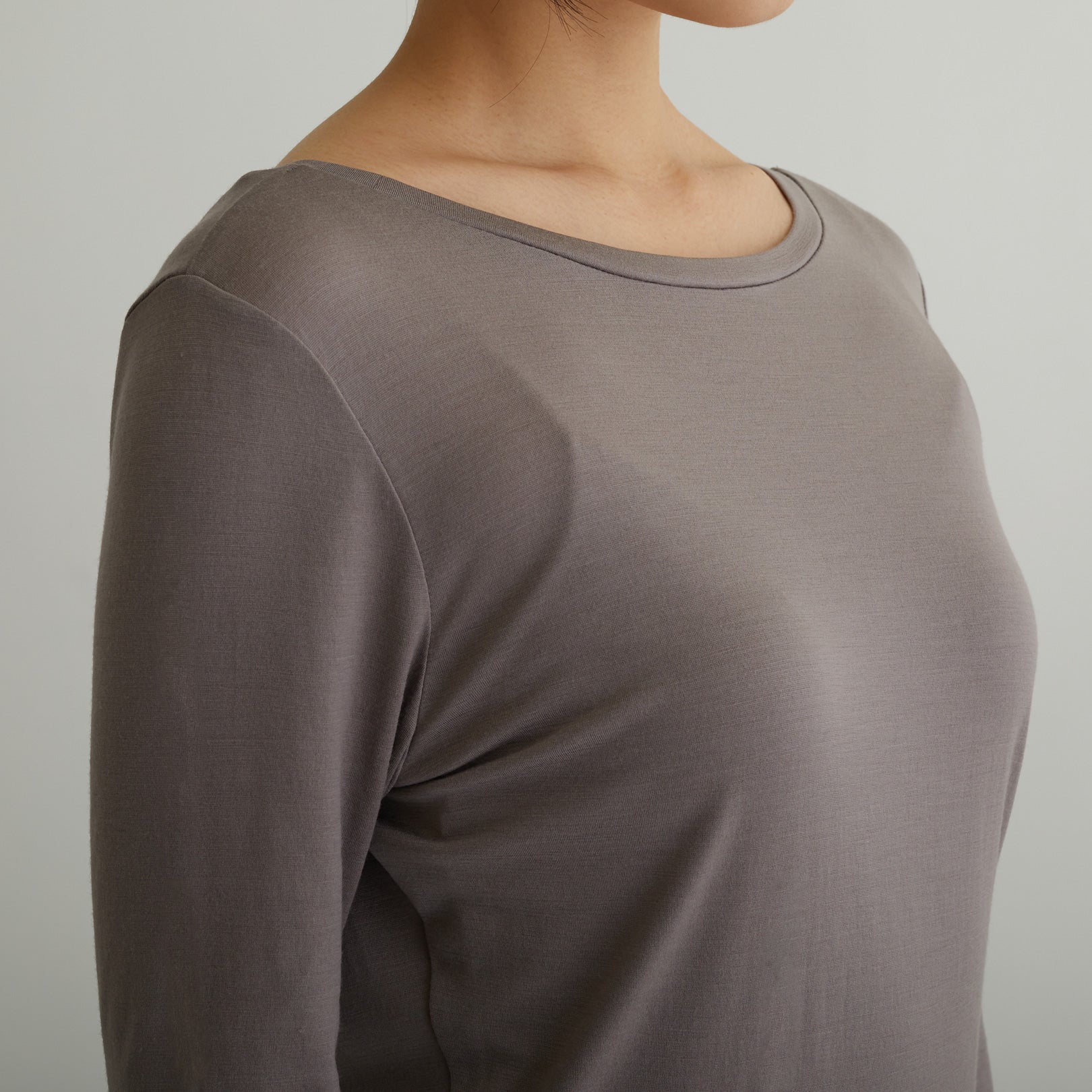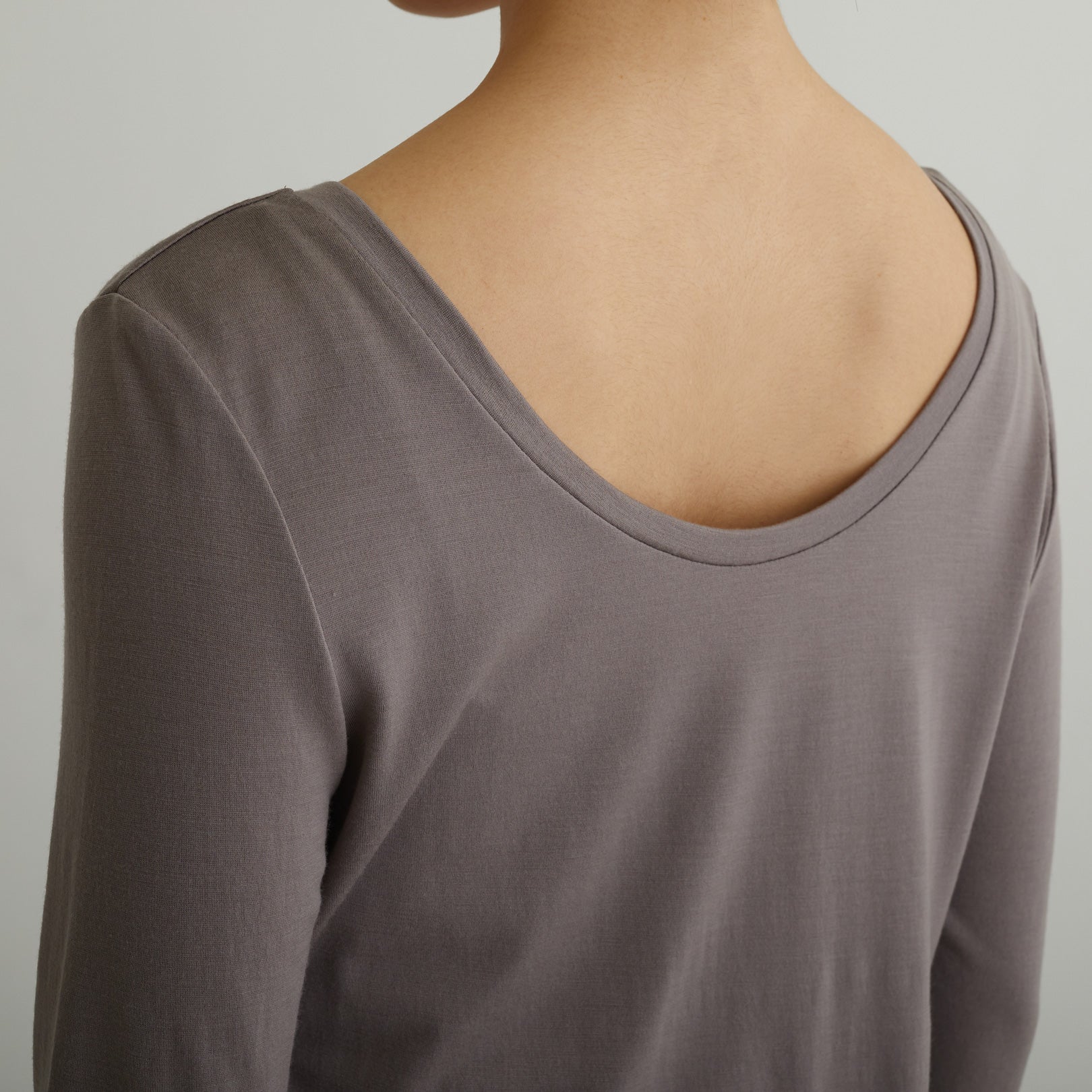 100% Merino Wool Jersey 2-Way Long Sleeve Top in Taupe (2022 model)
Sale price

$160.00
Regular price
(/)
---
Out of stock
Out of stock
Out of stock
This is the old model before the September 2023 update and will be discontinued once the remaining stock is sold out. For the latest model, please click here.
For more information on the differences between the old and new models, please see this article.
2-way Long Sleeve Top, using ultra fine 100% Merino Wool.
Cozy up in this light and warm, high quality garment — suitable both as an inner and outer layer. You will find your body in perfect harmony all year round.
If you want to warm up in skin friendly underwear, if you want to avoid prickly wool, this is the one for you.
Using ultra thin 14.5 micron (Super 180's) fibers, this extremely soft, jersey stitched merino wool fabric is rarely used in the market.
Its thermo-regulating and moisture wicking features keep you cool in hot environments, dry from sticky sweat. It maintains warmth in the cold. It's a great wear for all seasons. The fibers are antibacterial and odor resistant, so you can wash them less frequently. Good for activewear and convenient for travel.
Learn more about MUUGI's Super 180's Merino Wool.
We aimed for a balance that would be useful for styling with less top volume, layering with sleeveless tops and deep openings, and as an inner layer inside a knit.
Wear from the side of your choice — a low scoop that reveals more OR a boatneck that you can style with a high neck or a turtleneck. When wearing it plain, we recommend the boatneck for the front; a modern cut in the front, and an elegant lower scoop in the back.
We also chose a collar specification that makes the bumps as inconspicuous as possible. Slim-fitting sleeve that falls a tad short of arm length, so it does not peek out when layered. Designed so that the sleeve is smoothed down the elbow.
Taupe, in a reddish gray shade. A nuanced balance of calm and grace, to wear as underwear or on its own.
Made in Japan
Composition: 100% Merino Wool
Each piece by MUUGI is made of natural material, and may differ a little in color and size.
Need a guide to choose your size? Click here for more images of different sized models in this product.
To get a sense of how MUUGI is worn, see our lookbook. See more images of different wardrobe styles.
Tips for 100% Merino Wool Jersey 2-Way Long Sleeve Top (2022 model)
Super 180's Merino Wool Jersey Fabric

Jersey fabric using a very rare 100% ultra-fine Merino wool yarn at 14.5 microns (Super 180's), which is hardly available in the market.
All our fabrics and garments are manufactured in Japan. An epitome of Japanese craftsmanship excellence.

For more information on our ultra-fine merino wool, click here.
How to Wash and Care

Our 100% Merino Wool Series uses ultra fine 14.5μ fibers, equal to or finer than cashmere, with a shrink-resistant finish that can be washed in water at home.

Be sure to use neutral detergent, or 'Delicate Wash' detergent. Use of a mild alkaline detergent may cause shrinkage. Use of fabric softener is also recommended. Please refrain from using bleach.
Be sure to place your clothes in the mesh laundry bag.
Hand wash or select a cold, delicate cycle on your washing machine, which is usually called 'delicate' or 'Hand Wash'.

For more information on how to wash and care, click here.
About Shopping
Choose options